Read Time:
1 Minute, 14 Second
Potential new owner, Todd Boehly and popular wrestler, John Cena was seen at Stamford Bridge watching Chelsea vs Leicester City which ends in a 1-1 draw, much to the disappointment of Chelsea fans but they were happy to see Todd Boehly inside the stadium with them. Alongside Todd Boehly at Stamford Bridge yesterday was WWE and Hollywood star John Cena. The WWE hall of famer visited Stamford Bridge yesterday and sat with Todd Boehly while watching Chelsea.
CHE 1-LEI 1: John Cena mentioned Chelsea players who inspired him most
After the game, news of John Cena's presence at Stamford Bridge filled the media with Tottenham fans calling the wrestler a betrayal. John Cena was thought to be a big Tottenham fan so being sighted at Stamford Bridge must've annoyed some Spurs fan. Chelsea and Tottenham have had strong rivalry in recent years so it's expected that the Spurs faithfuls react this way to the news. But in as much as the rivalry have been strong between both fan bases, calling John Cena a betrayal was quite unnecessary. Cena was probably at Stamford Bridge because of the new ownership (Todd Boehly at Chelsea). Boehly is an American so that might explain John Cena's relationship with him.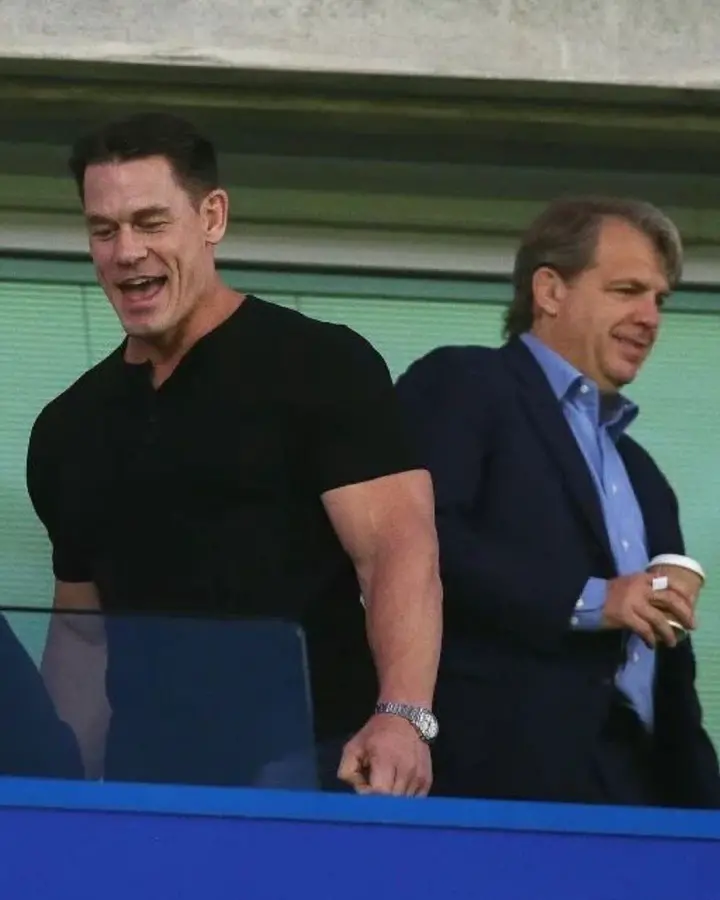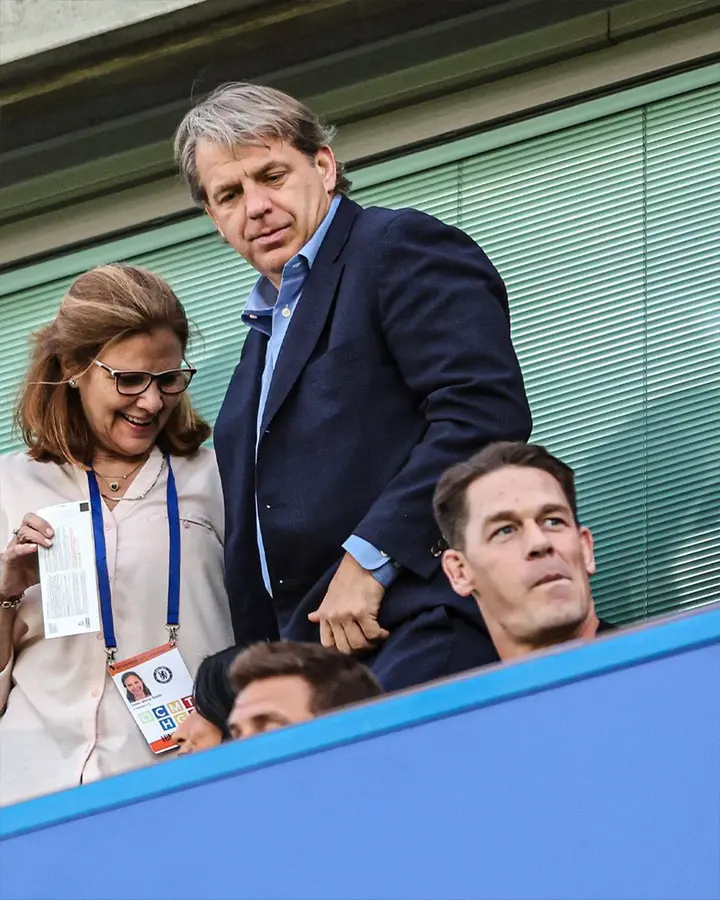 For Tottenham Hotspur fans should not worry about as John Cena is still pretty much a big Spurs supporter. Being a fan of a particular club does not stop you from visiting other teams stadiums or watching their games.