Read Time:
1 Minute, 29 Second
Chelsea football club suffered another defeat at Wembley at the hands of the same opponents that defeated them in the EFL cup finals some few months ago.
It was almost an identical situation with Liverpool once again triumphing in the penalty shoot out to continue their quest to win a precedented quadruple this season with the UEFA champions league final coming up at the end of this month.
Back to Chelsea they have suffered three straight defeats in the FA cup final but the biggest loser of the night is no other one than Mason Mount who missed his spot key to hand the advantage to Liverpool which they duly took.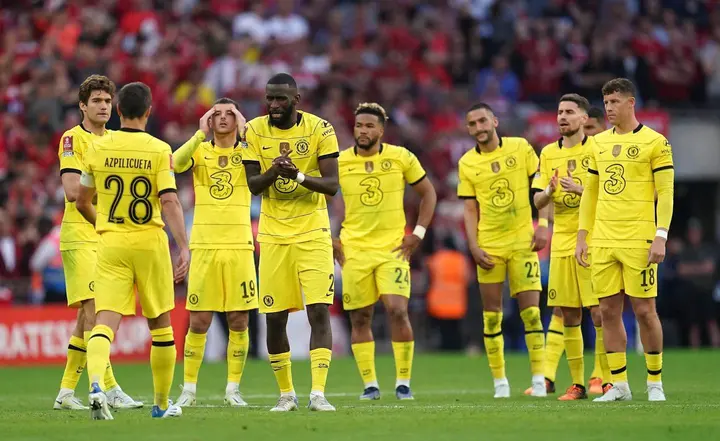 Mason Mount among the beating finalist via Instagram photos
The young English midfielder have suffered six heartbreaks at the Wembley stadium, it all started back in his days on loan at Derby County, the Frank Lampard lead derby County suffered a playoff heartbreak at the hands of Leeds united with Mason Mount part of the team.
First meeting ever as Tuchel give update the about the club to Chelsea new owner, Todd Boehly
In his debut season at Chelsea Frank Lampard was in charge and led Chelsea to the FA cup final, Chelsea lost to Arsenal to make it twice for the midfielder.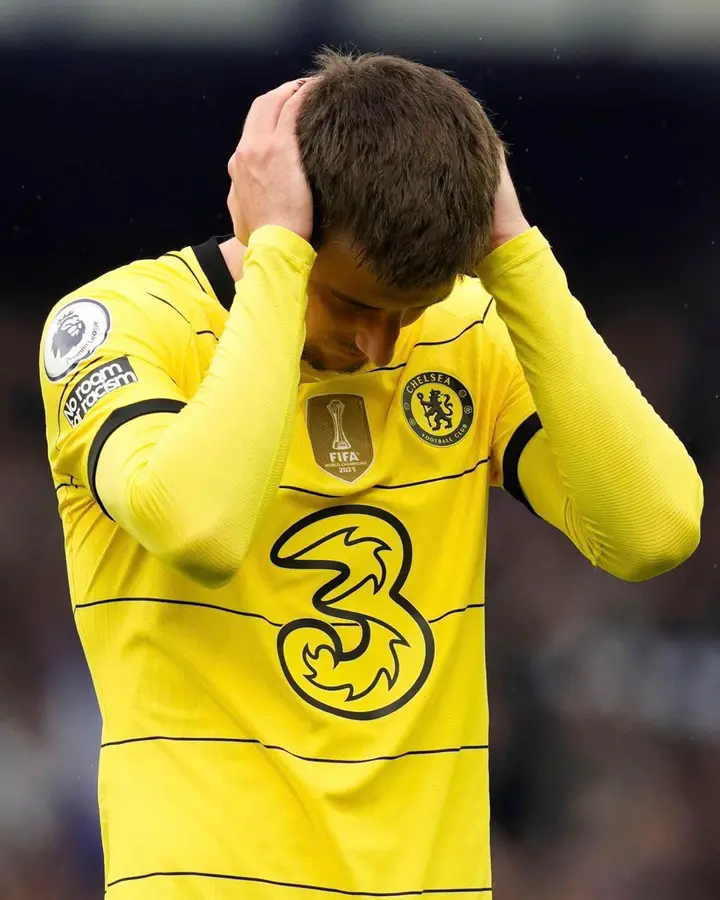 Mason Mount via Instagram photos
Chelsea football club once again made it to the FA cup final in 2021, this time they lost against Leicester city by a single goal with Mason Mount among the losing party.
At the Euro Nations cup 2021, he was among the team beating by Italy on penalty shoot out at Wembley and this season he has lost twice to Liverpool in the FA cup and EFL respectively.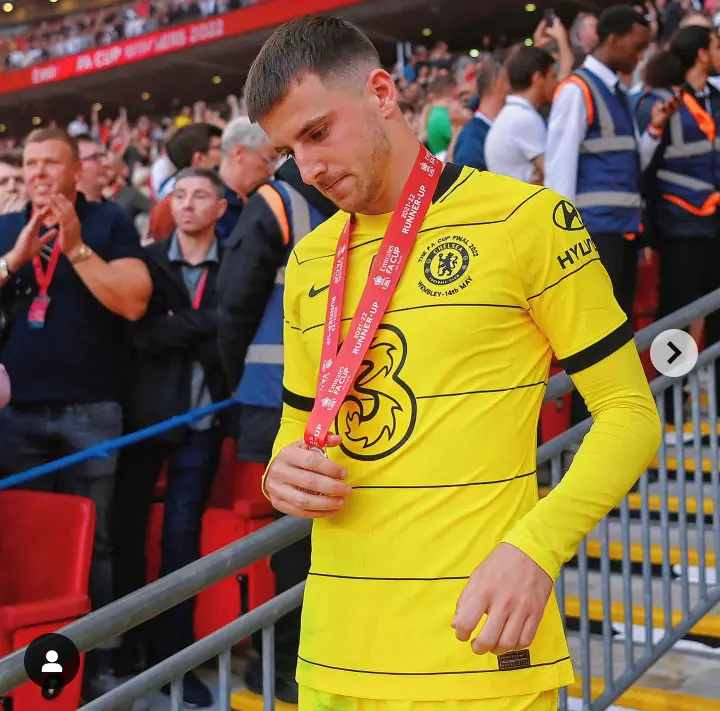 Mason Mount Wembley woes for the sixth time via Instagram photos