Read Time:
1 Minute, 0 Second
France team Paris St Germain recently won their match by 2 goals to 1 in a highly contested affair. Neymar and Mbappe have been the highest goal scorers this season, while Messi has been assisting them to score.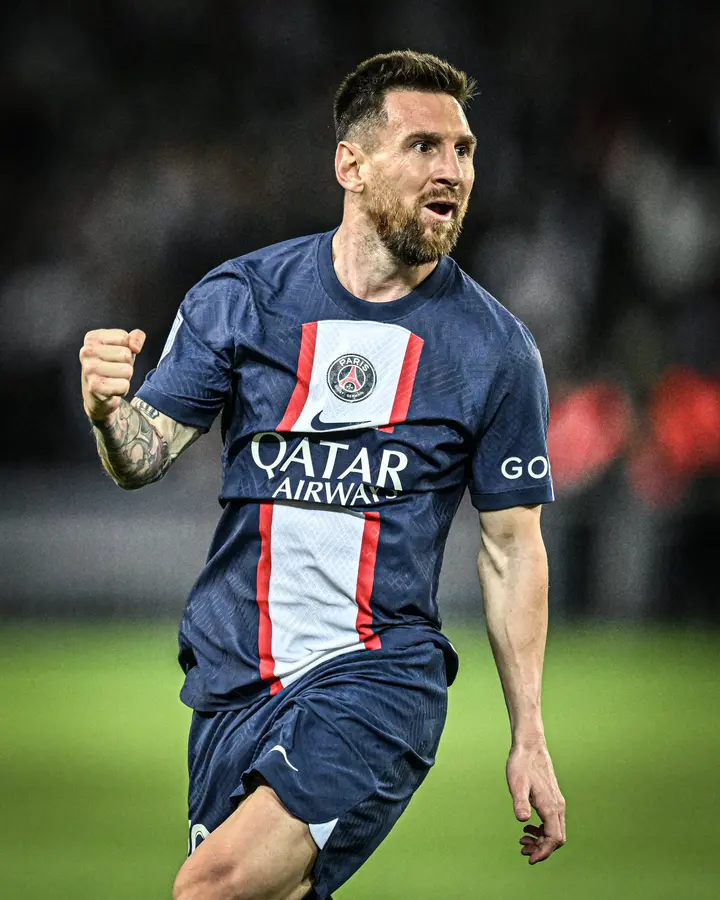 The Argentine superstar has however started to score goals himself although the type of goals that Messi scores are far from normal. For instance, Messi has now scored twice in a row with both if his goals being free kicks.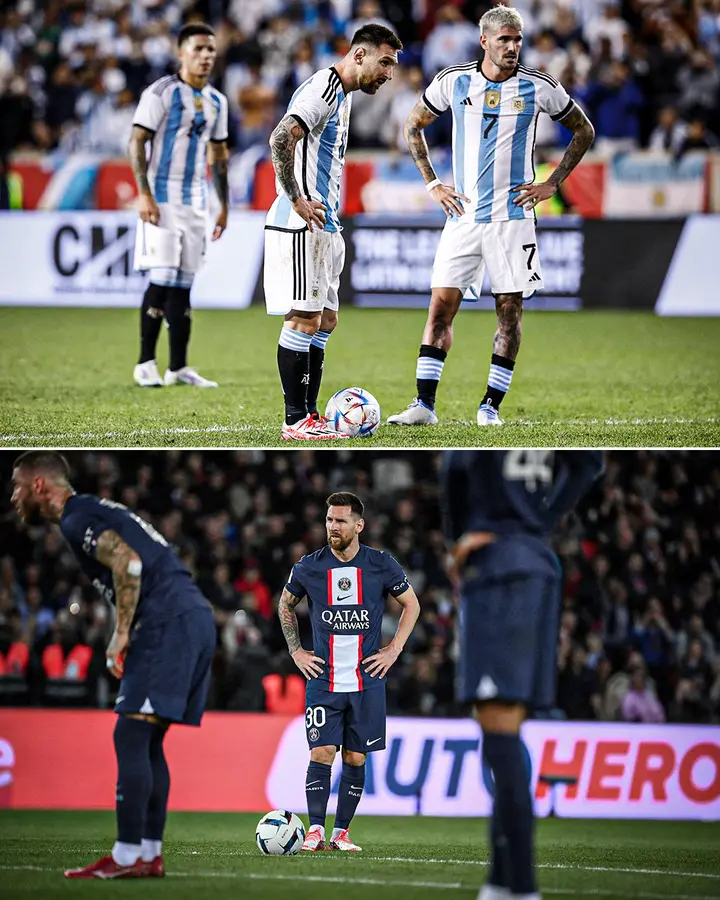 He scored for Argentina before scoring for PSG on Saturday. However, what fans are currently talking about is an amazing moment that occurred on the football pitch soon after Messi scored.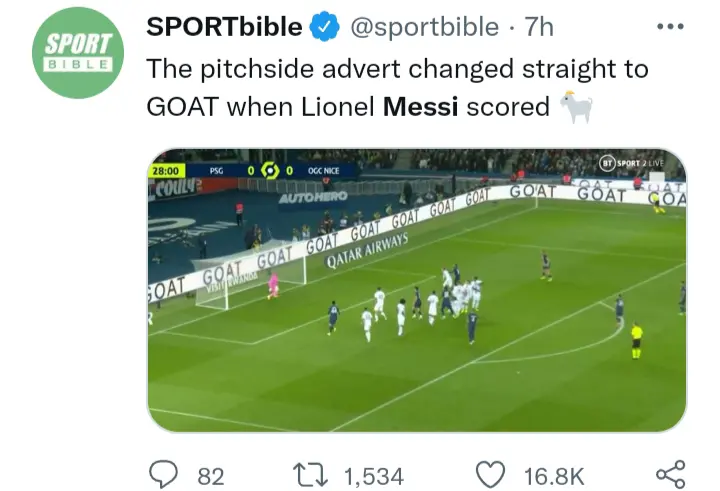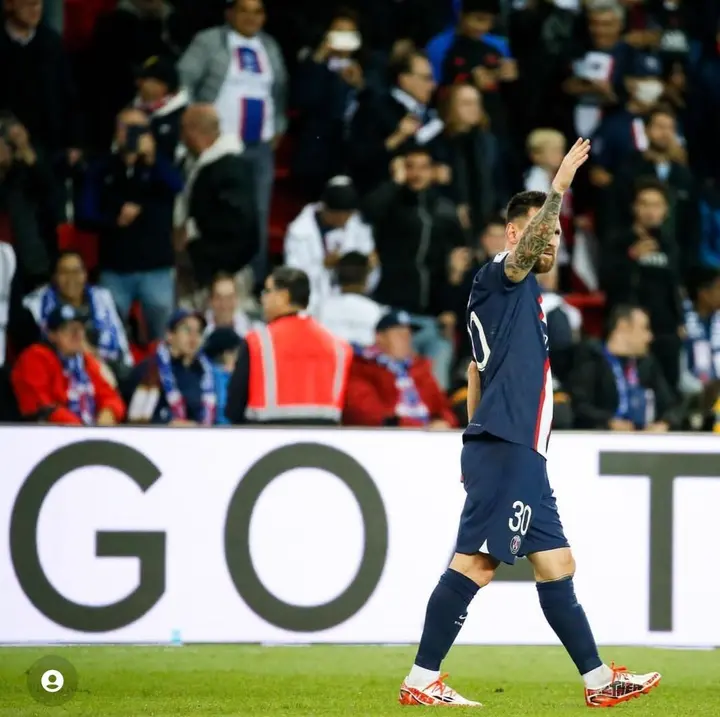 After his goal went in, the advertisement boards on the side of the pitch, read the word G.O.A.T.
EPL: VAR under fire, as Silva handballs it twice deliberately after Chelsea beat Palace 2-1
In order to glorify Messi further. When Neymar or Mbappe scores the same does not happen.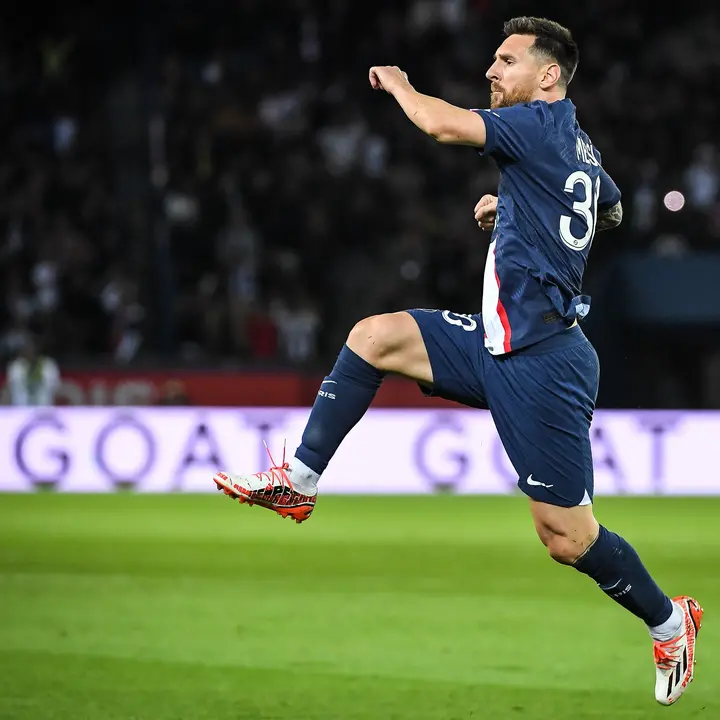 In another report occurring at the Premier League, Chelsea manager Graham Potter admitted that one of his player could have gotten a red card. It is rare to see a manager admitting towards such things but Potter was candid.