The UEFA Champions League, UCL, round of 16 draw has been completed. RB Leipzig will play against Manchester city, Club Brugge will play against Benfica, Liverpool will play Real Madrid, Ac Milan will play against Tottenham, Eintracht Frankfurt will play against Napoli, Borussia Dortmund will play against biggest team in London Chelsea, Inter Milan will play against Porto and Psg will play against Bayern Munich.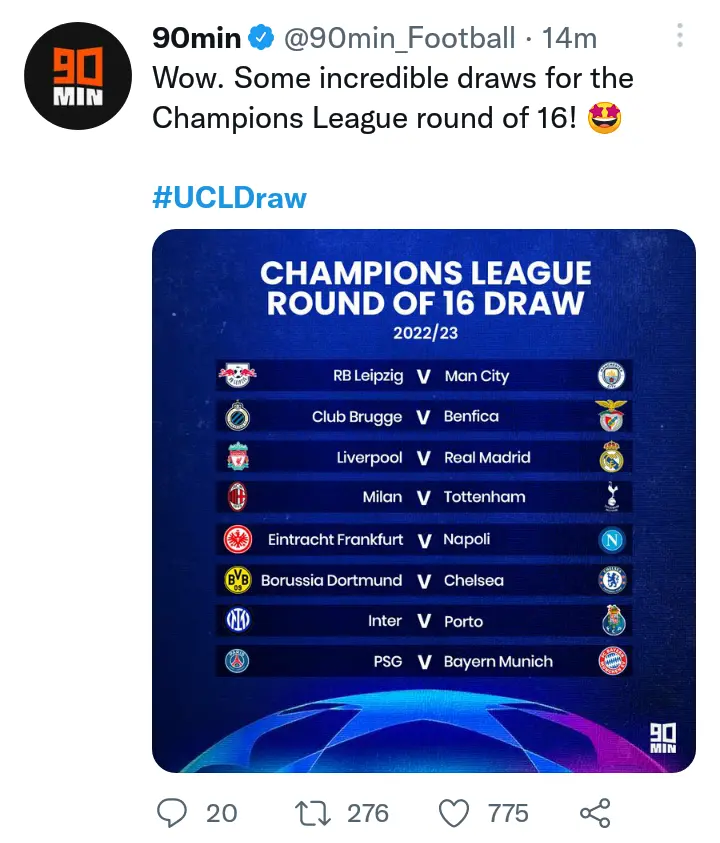 Photo courtesy, image used for evidence and illustration purpose only.
Psg will have to go through Bayern Munich which is a very strong team. Manchester united and Arsenal fans had already predicted that Chelsea will not be lucky and they will be given Psg. The UEFA champions league draw has been completed in favour of Chelsea and they are lucky to win the champions league.
List of 5 Issues Affecting Chelsea That Need To Addressed Immediately To Salvage The Season
Liverpool fans are very astonished after they were given the title holder Real Madrid.