Read Time:
1 Minute, 15 Second
Latest Manchester City centre back wedding, Man City star married his childhood girlfriend, Manchester City player wedding live update, Manchester City players all present, Man City highlights.
Manchester City defender Nathan Ake married his childhood girlfriend in a colourful wedding attended by top players with rival players also in attendance. The notable players to attend the wedding included Virgik Van Dyjk, Gini wijnaldum,Pep Guordiola and and a number of Manchester City players.The 27 year old married Kaylee Rammam in the country side beach of Majorca .Some stars arrived with their wives,the likes of Wijnaldum and his wife Mirrela Pereira arriving in style.Ake chose to tie the knot in Majorca due to the cool breezes in the beach.
The Holland International was accompanied by his teammates and Holland national team players.According to the Daily Mail, Raheem Sterling and Kevin De Bryne are among the many stars that attended the wedding. Players put aside their league rivalry to support Ake during the function. He was also joined by former Bournemouth teammates Dominic Solanke,Josh King and Ryan Fraser.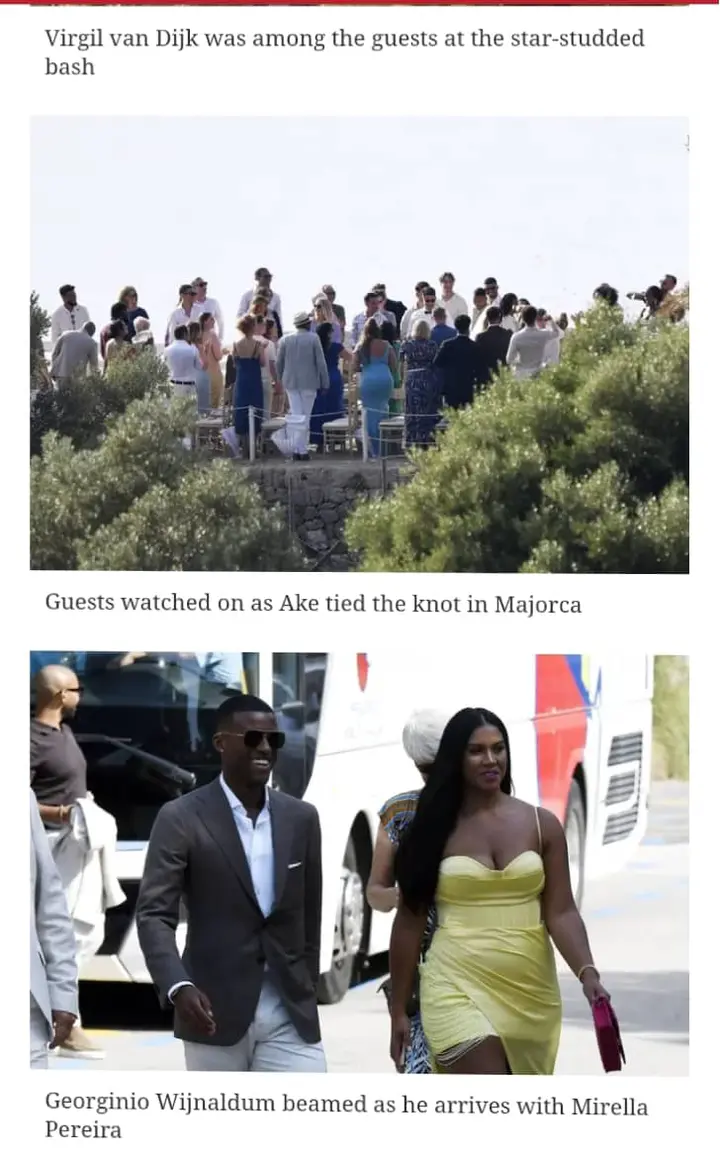 Most players have tied the knot this summer as they look to make a difference ahead of the new season.
Man City vs Bayern Munich: Match Date, Kick-off Time and Venue
Ake has been under transfer speculations with reports indicating that he could leave Manchester City this summer. However, he was part of the squad that won the premier league. Congratulations to him for making a good decision.