Read Time:
1 Minute, 21 Second
Tottenham 5-0 defeats against Lampard's side, Everton with an astonished goals from Kane Harry, the Spur top player. No doubt, Tottenham Hotspur have boost their points in the premier league table with 3 points.
Tottenham Hotspur were in action on week 28 of the 2021/2022 English Premier League season, as they played host to Merseyside team Everton Football Club.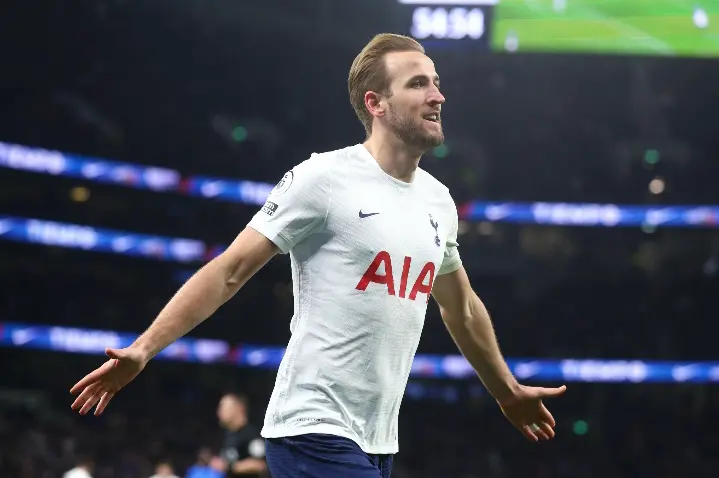 In one of their best forms since the start of this season, the London team was in one of their best forms as they scored five goals against Everton before the 55th minute of the match. In the process of scoring these goals, English captain, Harry Kane, became the sixth highest goal scorer in the league, overtaking Arsenal legend, Thiery Henry.
Chelsea's next 5 matches why they can still catch City and Liverpool
Infact, Harry Kane has to move to Arsenal or Chelsea after breaking this goal record so he can win a trophy to complement his individual statistics.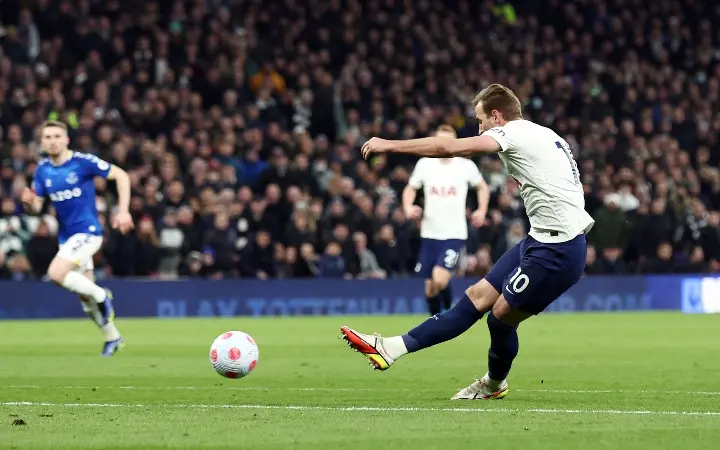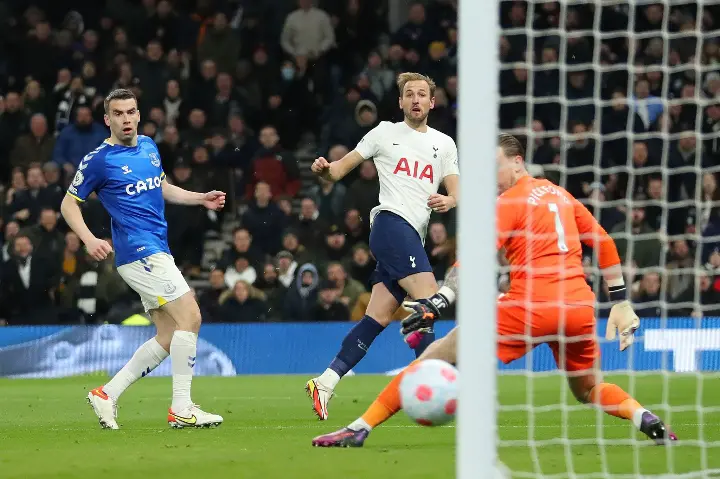 The Tottenham Hotspur striker is now sixth on the all-time highest goal scorers chart in the EPL as he surpassed Henry's 175 goal haul, as Alan Shearer occupies the number one spot with 260 goals, followed by Wayne Rooney with 208, Andrew Cole with 187, Sergio Aguero with 184 goals and Frank Lampard in fifth with 177 goals as the only midfielder on the list.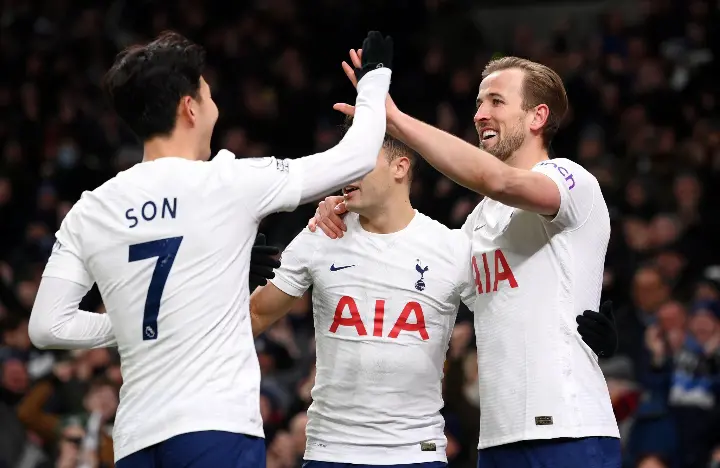 If Kane moves to one of these more successful London clubs, it will mean he will end his career with a brilliant individual record and team accolades, as he will have a chance to win a trophy at Arsenal or Chelsea, rather than at Tottenham Hotspur.