Read Time:
1 Minute, 29 Second
Romelu Lukaku: Ex-Chelsea striker Romelu Lukaku has finally had his wish granted. It wasn't an easy ride of constant negotiations and bargaining but the deal is finally over the line. After arriving in Italy today, the 27 year old was greeted with a warm welcome by Inter Milan's club president who personally unveiled him as the club's latest recruitment. Lukaku was equally pleased with the reception and in that momentous experience, the striker revealed his true thoughts about his fallow stint at Chelsea.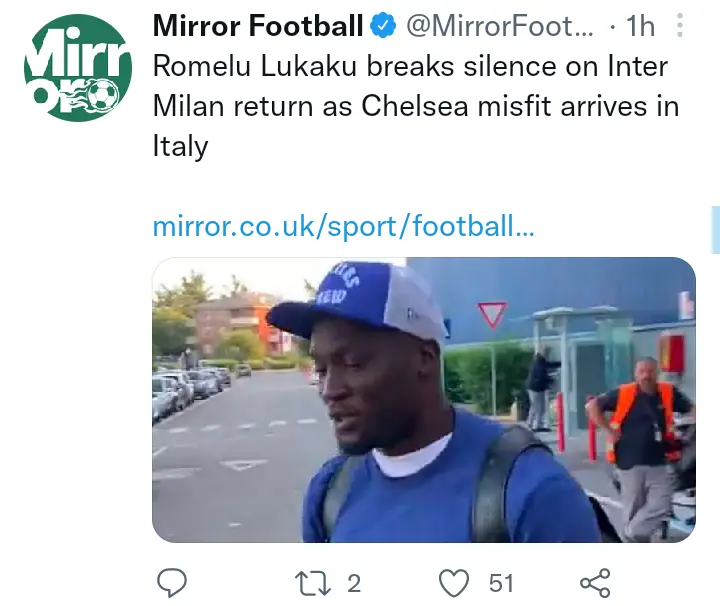 "The transition was not easy to Chelsea. I thought I had it under control but everything came at once and swept me off my feet. I am happy to be back at San Siro. This is where I feel comfortable. I was never Happy at Chelsea as I was hear the season before."
Raphinha and Sterling
Thomas Tuchel will finally have a dependable attacking strength because Sterling and Raphinha are on the way to the club. Both players are happy about joining the club in the summer and are already pushing their respective agents to organize their final details of their transfers. With Lukaku gone, there is a much larger room in attack but also more competition for younger players such as Mason Mount, Christian Pulisic and Kai Havertz.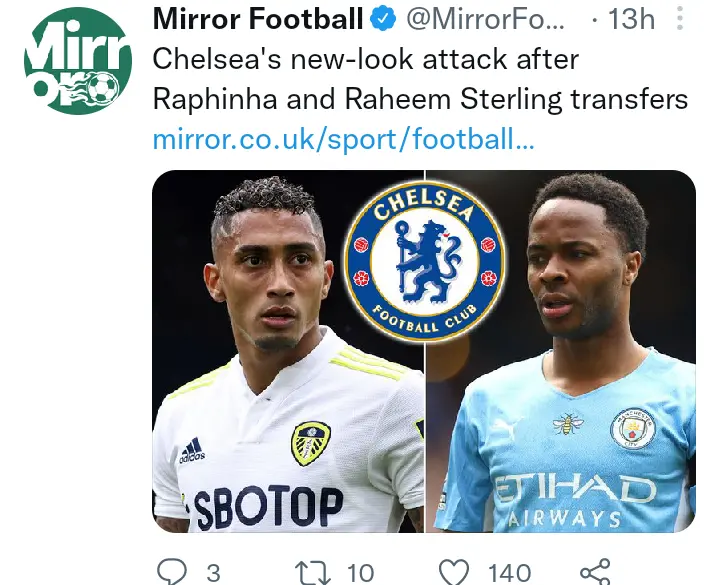 Picking who will be a constant starting eleven has never been Tuchel's style because he is a big fan of squad rotation but he will have to settle for a temporary starting eleven which is consistent so that the new players know where they stand in the club's plans for next season.
Good News to fans, as Chelsea hijack target from rival Lukaku's successor
Fingers are crossed at the moment that both players will settle well at the club.