Real Madrid had an excellent result against Liverpool in last night's UEFA Champions League final in Parc Des France. Real Madrid defeated the English giant 1-0, courtesy of a brilliant strike from Vinicius Junior in the second half.
Liverpool started the match on a good note, but weren't able to break down the Real Madrid's defence throughout the match. Liverpool had more possession in the match and had more shot on target than Real Madrid. Real Madrid utilized most of their chances in the match, as they first shot on goal yielded the opening goal.
Chelsea became the first team to congratulate Real Madrid on winning the UCL in France. Chelsea was knocked out by Real Madrid in the quarter final, as they lost 6-5 on aggregate.
UCL final 2022: Watch Liverpool vs Real Madrid live match now TV #LIVRMA #UCLFinal2022
See how Chelsea congratulated Real Madrid on winning the UCL: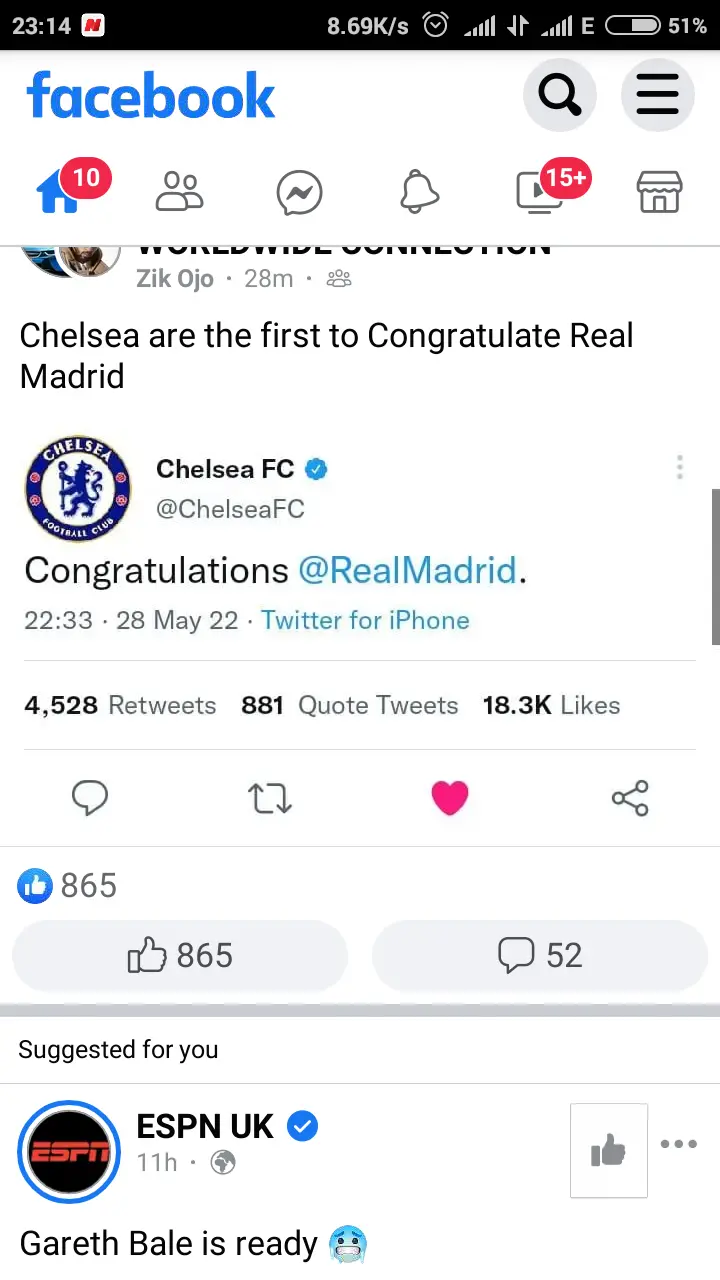 Who is to blame for Liverpool's loss to Real Madrid?