Read Time:
2 Minute, 17 Second
Chelsea's defeat at the hands of Arsenal have shown that they need to sign better defenders during the next transfer window. The Blues were defeated by a 2-4 result, and it was Andreas Christensen that caused the first goal.
It seems as though Andreas Christensen's mind has left Chelsea as there are talks that he has agreed to join Barcelona in the summer. The Chelsea fans want his body to follow his mind as he is currently a liability to the squad.
The Danish defender was at fault for the first goal as he played a poor back pass to Edouard Mendy, but instead the ball was intercepted by Eddie Nketiah who had no trouble putting it at the back of the net.
Thomas Tuchel never likes to punish players for their mistakes. During halftime, Andreas Christensen was substituted out for Thiago Silva. Tuchel said Christensen had some problems and could no longer continue.
This is not the first time Andreas Christensen will take himself out of the squad for personal reasons. He missed the Carabao Cup final against Liverpool, and there were reports that he secretly went for a medical at Barcelona just a day before.
The Blues are in serious problems now as they only have a few defenders they can count on. Chelsea needs defenders who can step up to big games and would always give their all regardless of whatever is happening in the background.
Clearly Andreas Christensen does not want to play for Chelsea any longer as he keeps bringing up silly excuses to take himself out of the team.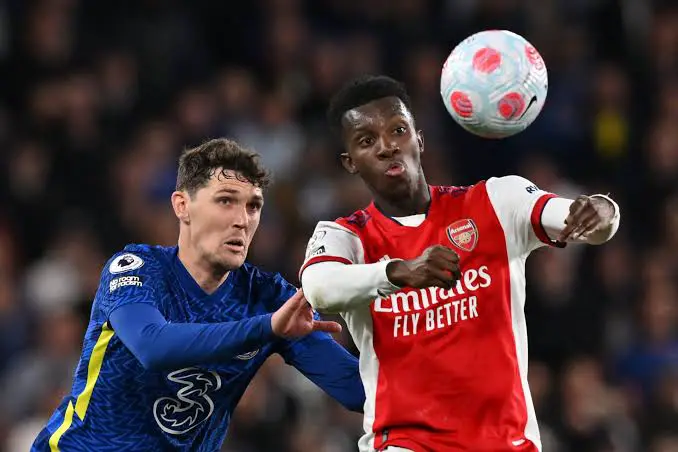 After Andreas Christensen made the mistake that led to the first goal, the Chelsea fans started chanting the name of Thiago Silva. Despite his age, Thiago Silva gives everything for Chelsea. He is always available whenever called upon and that is the kind of defender Chelsea needs.
Kavertz, Mount, & Werner in attack: Chelsea release strongest lineup against Real Madrid
It is believed that Andreas Christensen has one leg in Chelsea and the other one in Barcelona. If the reports are true then why should Thomas Tuchel still give Christensen game time if he will not be part of the squad next season.
Trevor Chalobah has been poor lately, but he is one of the defenders who will surely be at the club next season. Thomas Tuchel should use him more often so he can get experience because he has a lot of potential.
Thomas Tuchel has always defended Christensen who has done nothing but disrespect the Chelsea and his manager by holding private talks with another club. He deserves to be on the bench for the rest of the season, and he will not be missed if he joins Barcelona.