Read Time:
1 Minute, 8 Second
Liverpool lost their first UEFA Champions League match against Napoli in yesterday's match 4-1. Although, blame have been shifts to Liverpool coach, Jurgen Klopp for failing to used the right forms.
When asked if he is affair to been sacked like his colleagues Chelsea coach, Thomas Tuchel, he said;
Liverpool haven't had a good start to the new season just like Chelsea and were even beaten by Napoli in their champions league opener by four goals to one, and it was a surprising performance by the last season's champions league finalists.
Domestically in the premier league, the reds haven't looked like the title contenders they have always been in recent seasons and that must be a worry for Jurgen Klopp.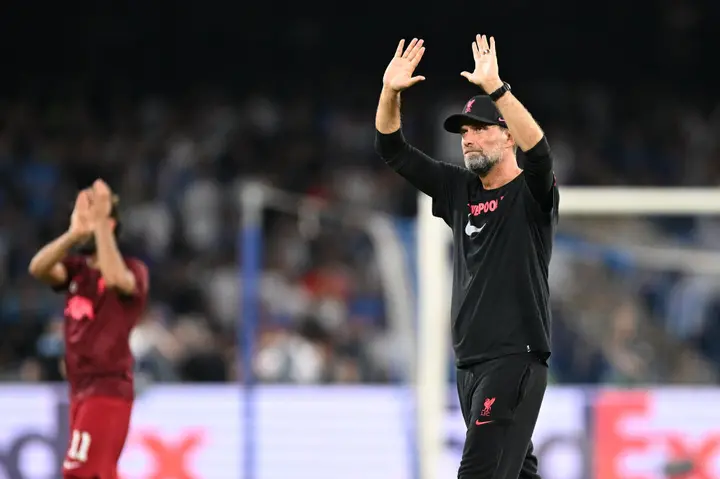 Chelsea sacked their manager Thomas Tuchel yesterday and Klopp when asked whether he is worried of getting sacked like his compatriot Tuchel, he responded by saying that's not the case at Liverpool.
FA Cup final: Jurgen Klopp say he sympathize with Chelsea, say that's too hard
The German said that, their owners are rather calm and expect him to sort the situation and not expect anyone else to do that.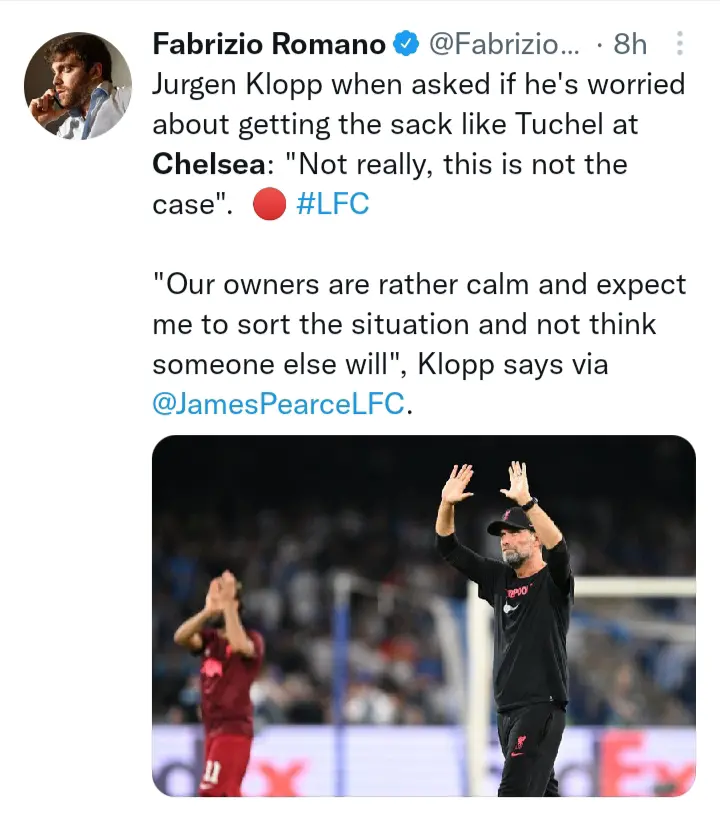 Thomas Tuchel was sacked perhaps too early given the fact that the new owners at Chelsea recently backed him with new players who he was not given a chance to sort out the situation with.