0
0
Germany is one of the favourite teams to lift the Qatar world cup.The squad is having some of the top players,with the likes of Bayern Munich Stars Leroy Sane and Sergie Gnabry among them.However,winning the world cup is one of the most historic thing you can achieve as a player.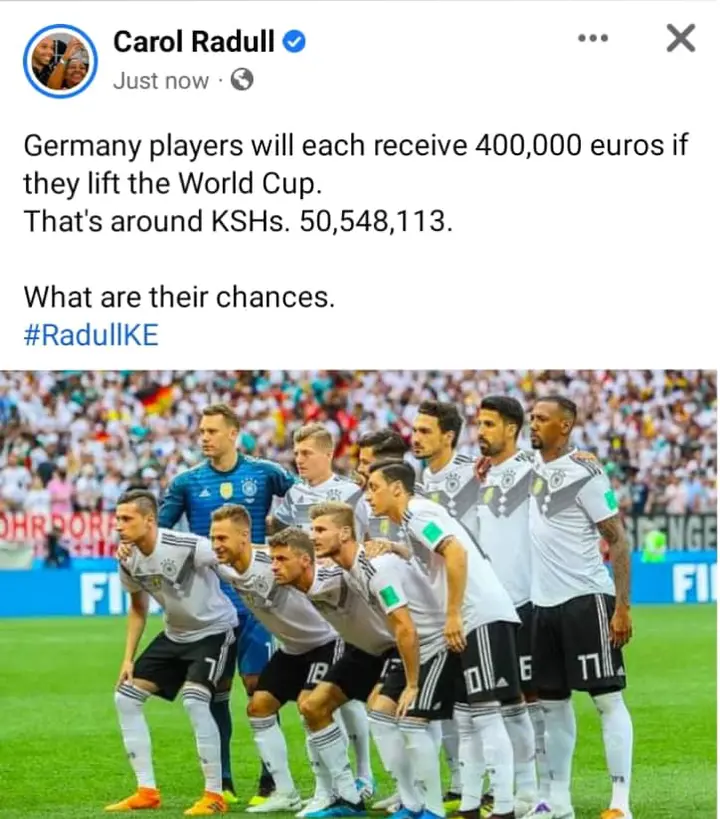 Germany has moved to promise it's players over 50,000,000 Kenyan shillings if they manage to win the world cup.
Nigeria to face Germany in the FIFA World Cup opening
According to the reports, each player will receive 400,000 euros if they win the cup.It is indeed a mouthwatering deal and players will be looking ahead to win the same.We wish them all the best ahead.
Related