Arsenal football club is among the top premier league teams that are working towards a strong rebuild ahead of next season competition after an entertaining 2021- 2022 spell that saw them finish fifth to qualify for the European football.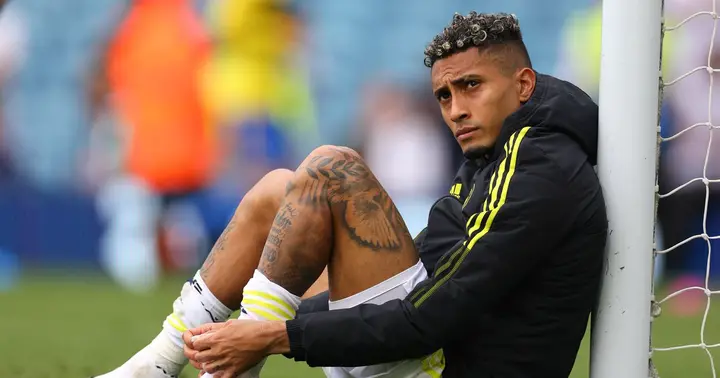 The club after completing the transfer deal of Fabio Vieira from FC Porto last week are again working to finalize the deal for Manchester City and Brazil striker Gabriel Jesus. The two camps have agreed on terms that are including the transfer fee of 45 million pounds.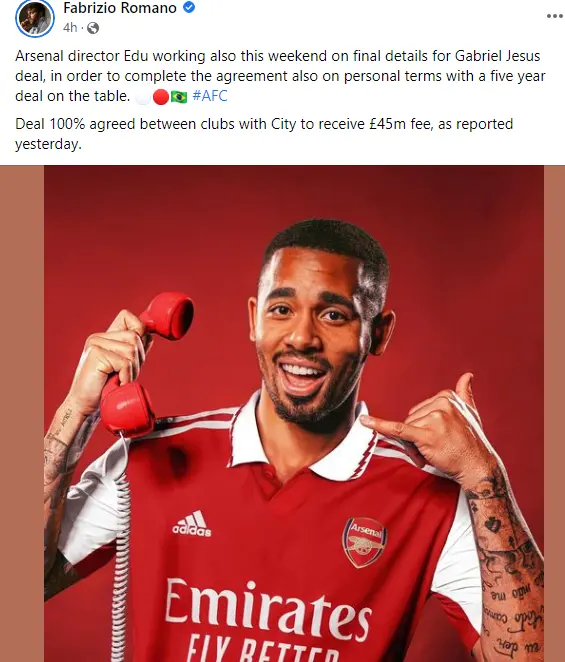 According to European sports pundit Fabrizio Romano, the deal is 100 percent done and he is expected to sign a five year contract at the Emirates Stadium.
Huge boost as Tottenham hoping to shatter Arsenal plans over Gabriel Jesus transfer move
The club is also working to sign Leeds and Brazil winger Raphinha this season after completing this one of Jesus. However, Barcelona, Chelsea and Tottenham are also interested in signing the player whose asking price is 65 million pounds.