Read Time:
1 Minute, 32 Second
Latest news from the English Premier League, EPL, tables for clubs first-fourth positions in the EPL table, relegation clubs, and others as the premier league will soon end, as Manchester City might wins the EPL Cup.
Tottenham Hotspur are back in fourth place in the Premier League after a hard-fought 1-0 victory over Burnley.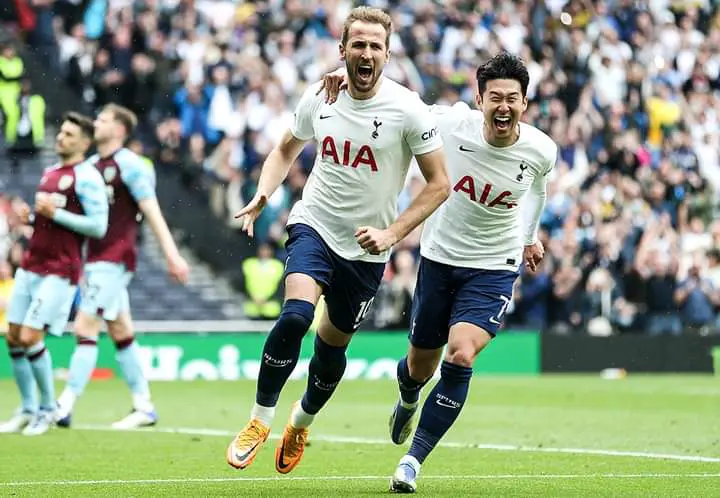 Manchester City came from two goals down to earn a thrilling 2-2 draw at West Ham and maintain their Premier League title lead. Riyad Mahrez had a late penalty saved.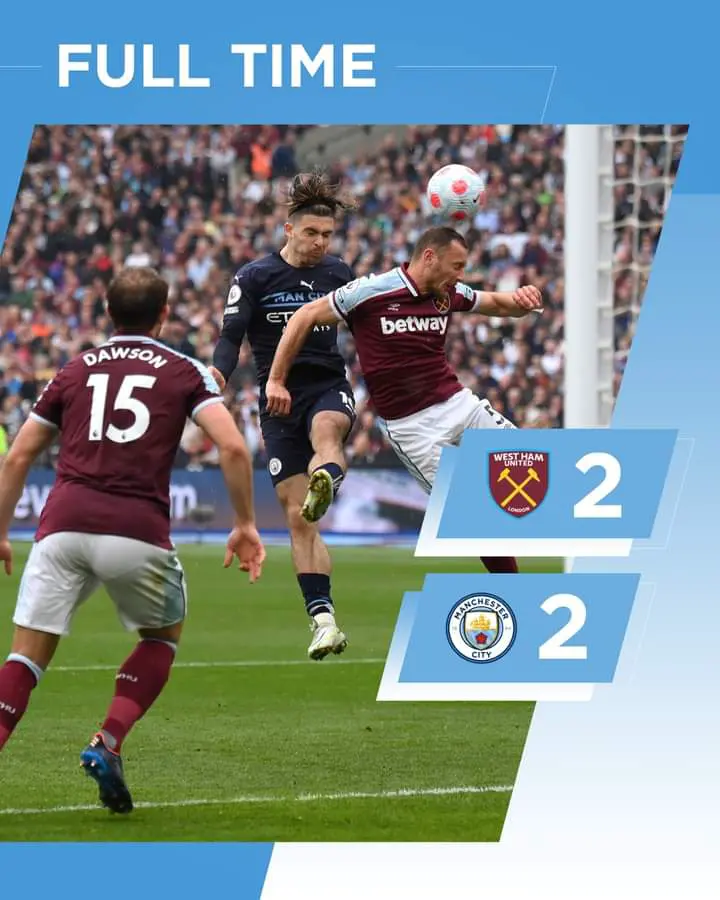 City appeared defeated at the break after Jarrod Bowen scored twice, but a deflected Jack Grealish goal three minutes after the restart sparked a better second-half performance.
Report: The problem Chelseas recent poor form in the EPL
Vladimir Coufal put the ball into his own net, giving the visitors the perfect chance to win from the penalty spot. Riyad Mahrez's effort, on the other hand, was saved to keep the Premier League title battle alive.
City's start in the capital was much slower than their previous Premier League outing. Guardiola's team had rushed into a 3-1 lead at Molineux on Wednesday night, due to an amazing Kevin De Bruyne hat-trick.
The visitors started slowly this time, but by the 15th minute, they had about 80 percent possession. Craig Dawson rushed over when he should have waited, and Michail Antonio's speed and power made things difficult.
Guardiola's halftime team talk, whatever he said, had the desired effect. Grealish's deflected strike cut the deficit in half three minutes after the restart.
Guardiola made no changes, despite the fact that the visitors had greater width in the second half. Grealish and Riyad Mahrez hugged the touchlines, which allowed De Bruyne and Bernardo Silva to wreak havoc with their sprints.
Here is how the league table looks like after the matches: