Read Time:
2 Minute, 10 Second
England international Trevoh Chalobah is ready to call it quits with Chelsea. According to Fabrizio Romano, the 23 year old is keeping his options open about joining the Serie A in the foreseeable future. As a matter of fact, his agent is keeping close contact with representatives of Inter Milan, AC Milan and Atalanta who showed considerable interest in signing him last summer.
Inter Milan were favorites to sign the highly rated center back last summer but hesitated since Milan Skriniar's move to PSG was on the balance. It was understood that Inter Milan were willing to go all out for the defender if Skriniar left the club to PSG but the French giants never struck a deal with Inter. Tuchel later gave Chalobah reassurances that he will protect his role at the club, but unfortunately the German tactician was cut off from the club's project.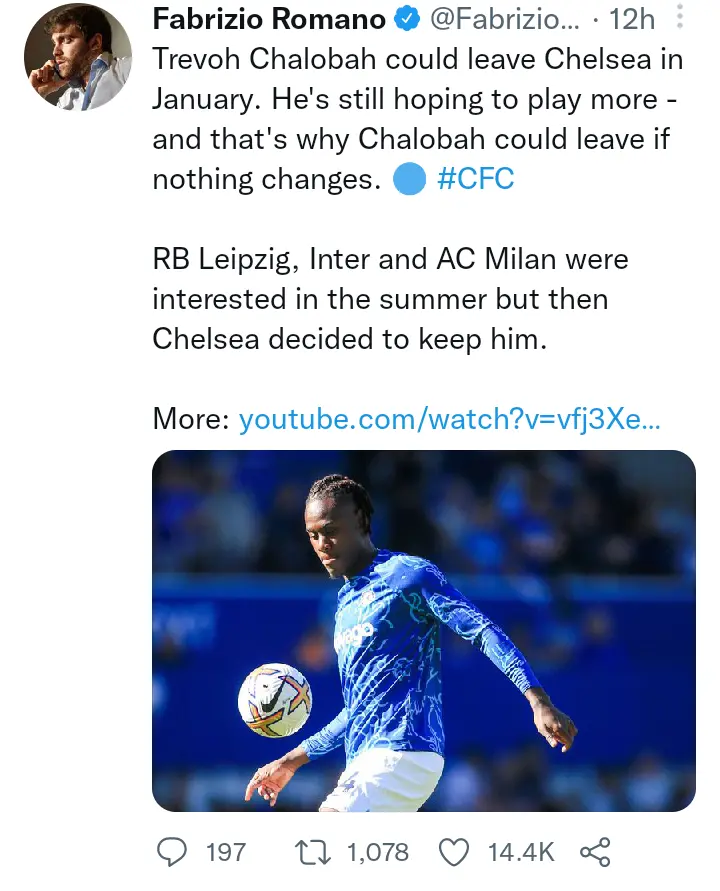 Screenshot: Trevoh Chalobah is aspiring to venture into new waters in the Serie A after remarkable interest
Moving to the Serie A would offer the defender a clean slate in his career path. Maybe then will Southgate appreciate his performance and consider him as a prospect for the England National senior squad. Fikayo Tomori made a similar choice and joined AC Milan last summer and convincingly, things have turned out better for him in the England National team.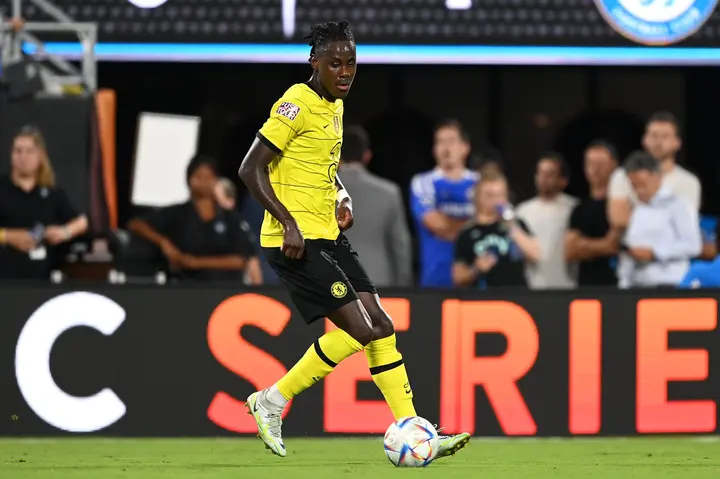 Trevoh Chalobah has higher ambitions than what Chelsea can offer. (Image: Courtesy of Google)
Koulibaly's experience could make matters worse…
Koulibaly is an accomplished defender in the eyes of Italian football fans owing to his prolific tenure at the club for the last seven years. Many are worried that if Chalobah asks him for an advise or two about playing in the Italian Serie A league, he might convince Chalobah that moving on from Chelsea is the wiser decision. The clubs that are interested in Chalobah's services are top grade and the guarantee that he will succeed is quite high.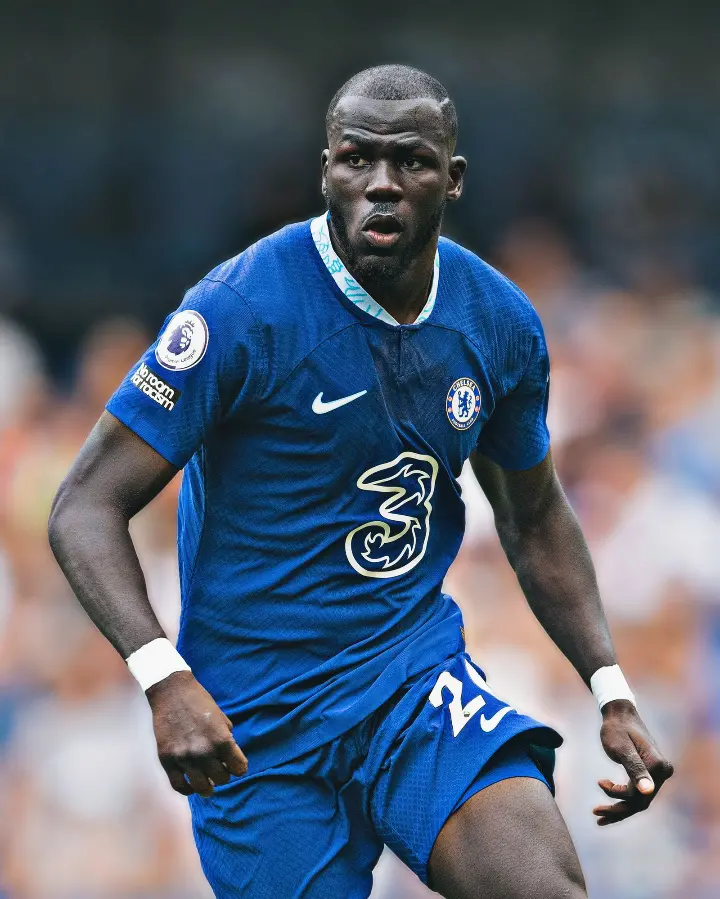 Kalidou Koulibaly celebrates after scoring a stunner against Spurs. (Image: Courtesy of Google)
As a neutral, I think that Chelsea ought to hold Trevoh Chalobah firmer within their grasp. The defender is bound for greatness in the near future and even though he hasn't given the new manager much food for thought, Potter should been keener to figure out ways of enticing the player to stay.
Transfer News:Done Deal: Chelsea plot Harris's bid, Ex-Arsenal midfielder on Chelsea radar
The Italian giants are known to be very ambitious, and every misstep by Chelsea in the next few months will be effectively capitalized on.