Read Time:
1 Minute, 9 Second
The relationship between former Arsenal star Pierre Emerick Aubameyang and Arsenal manager Mikel Arteta, was irrepairable by the time the two decided to part ways.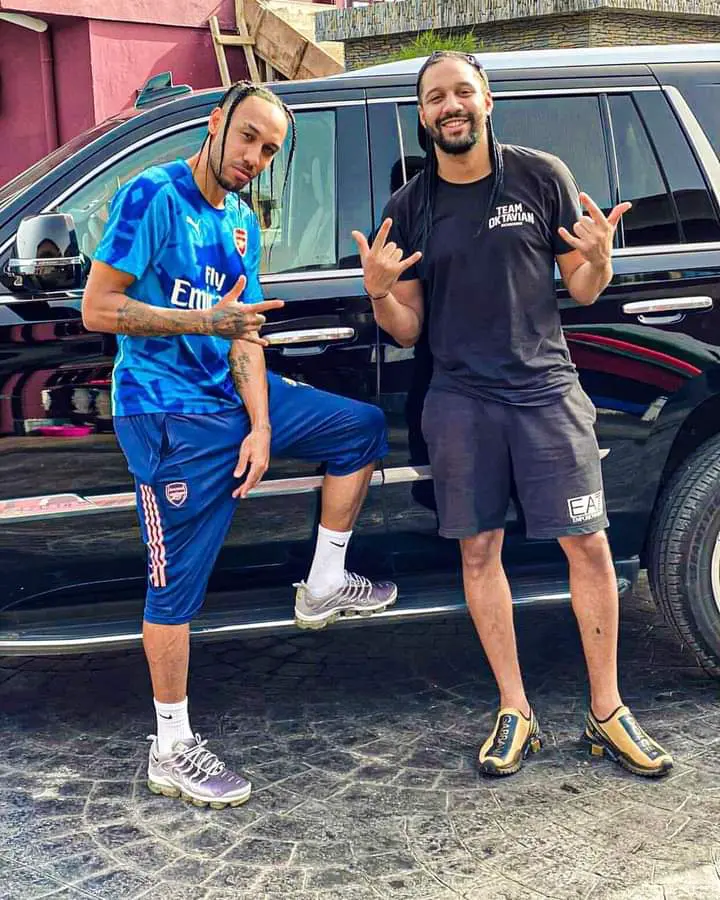 Aubameyang made a name for himself at Barcelona, swiftly after leaving Arsenal. His confident came back and the Arsenal superstar went on to score numerous goals.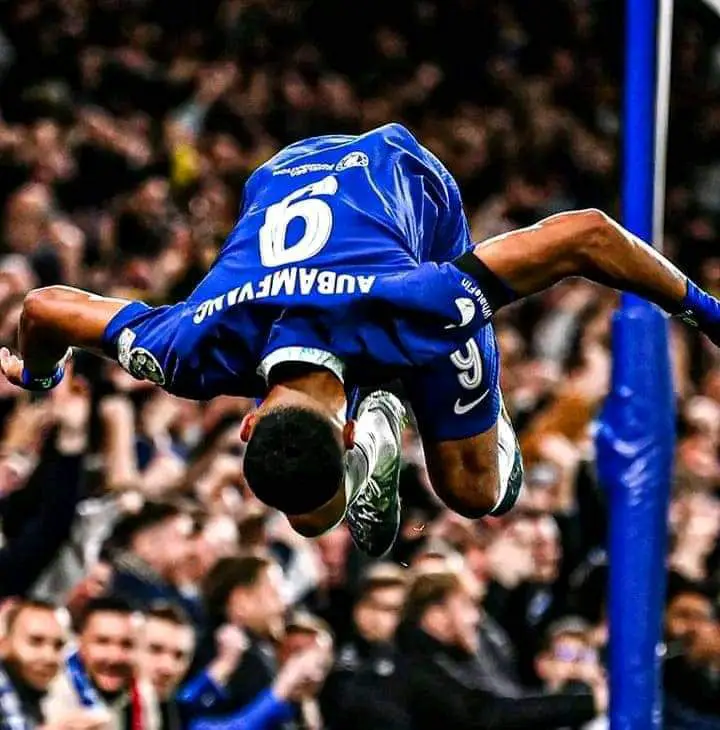 He has since earned himself a move back to the EPL after former Chelsea manager called for the club to sign the former Arsenal star. Now Aubameyang has been said to have revealed some humiliating news about Mikel Artea.
During a past interview, Aubameyang hinted that Arteta was a dictator, who only wanted the players to listen but not talk.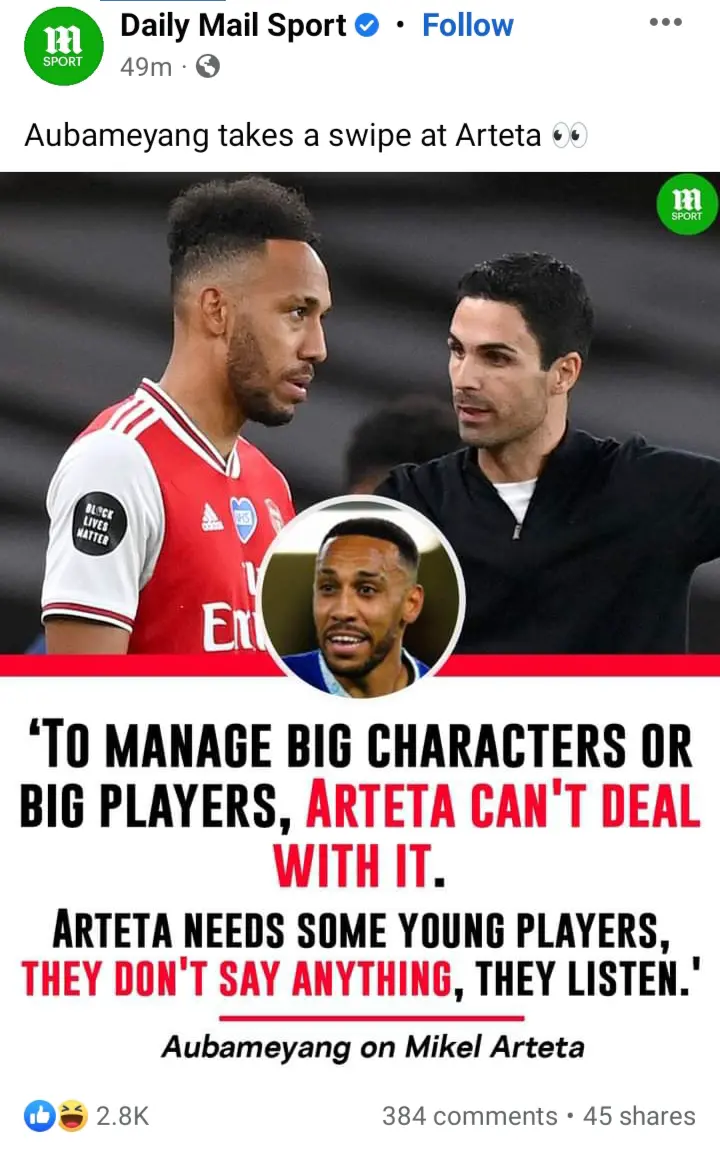 He also revealed that Arteta was incapable of managing Superstar players, with the likes of Mesut Ozil finding that out the hard way.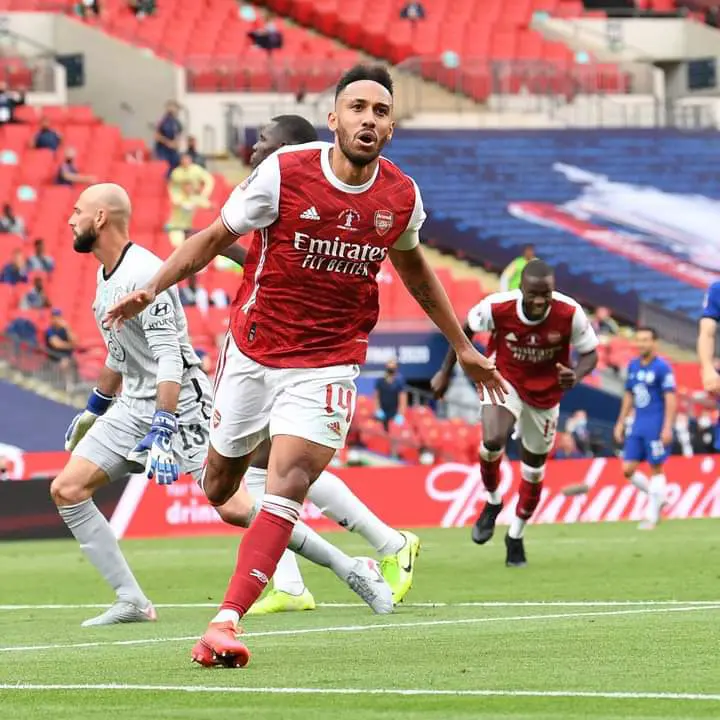 However, in a message to Arsenal fans, Aubameyang revealed that he was furious after his departure from Arsenal hence the reason why he made the comments, before apologizing to fans.
Chelsea Panic as Thomas Tuchel send strong message to Aubameyang and Cristiano Ronaldo transfer deal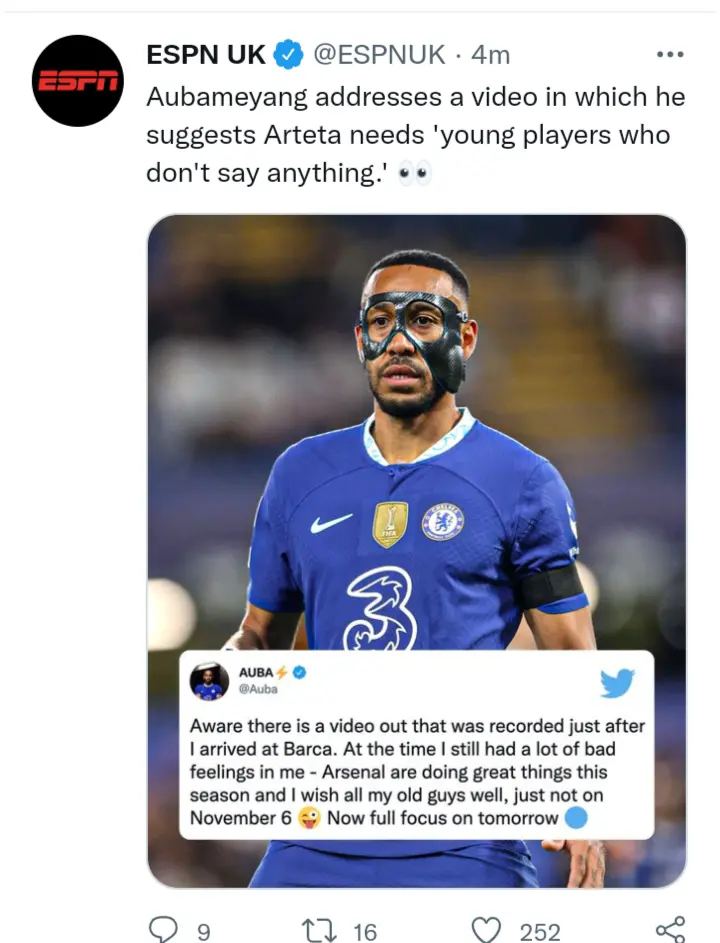 "There is a video out there that was recorded just after I arrived at Barca." "At the time I still had a lot of bad feelings in me." "Arsenal are doing great things this season and I wish all my old guys well, just not on November 6." The striker revealed.