Read Time:
1 Minute, 42 Second
The Spanish La Liga talent Ivan Fresneda has attracted considerable interest from mega clubs who are planning on making a move on him this month. Chelsea, the latest of the lot of clubs after him, are planning to schedule talks with him next week and begin preliminaries to a potential deal. The talented right back is believed to be interested in a permanent move in the summer.
"Valladolid are struggling to contain the interest that has been shown on Ivan Fresneda. The club's board have decided to sell the player this month or in the summer to the highest bidder. Almost more than 6 big clubs have shown interest in signing him this month. There is no doubt that he will leave soon," remarked Romano.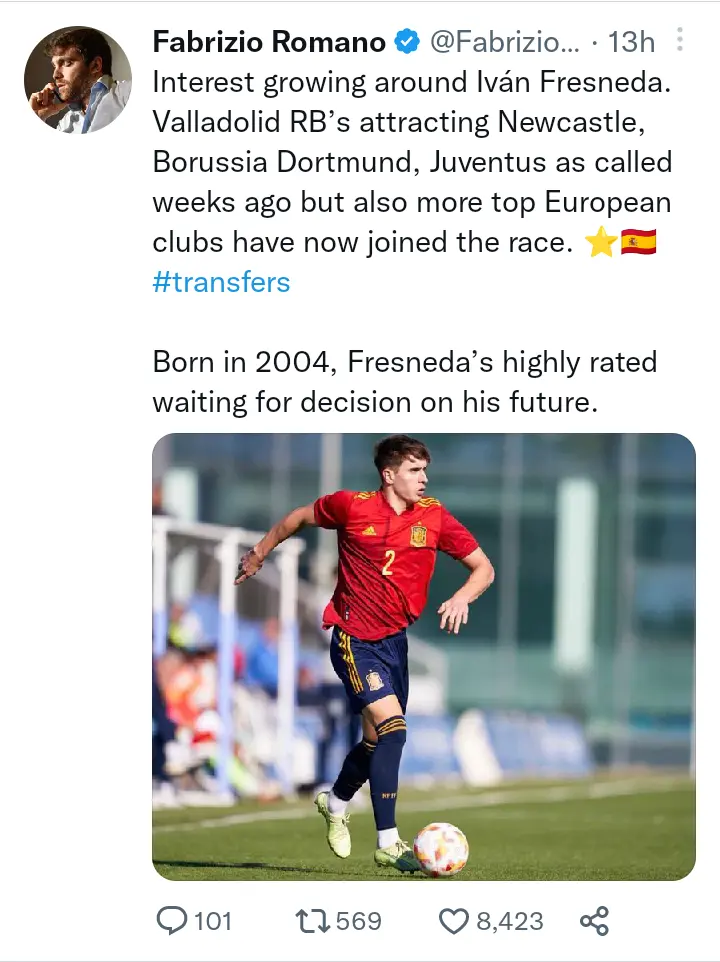 Chelsea's Reece James has struggled a lot with injuries this season and the players in the squad capable of replacing him have been subpar to say the least. The board is planning on recruiting a new right back option who will be a direct and worthy replacement for James who is susceptible to injuries. For many in the board room, Fresneda could perfectly fit the bill for that job.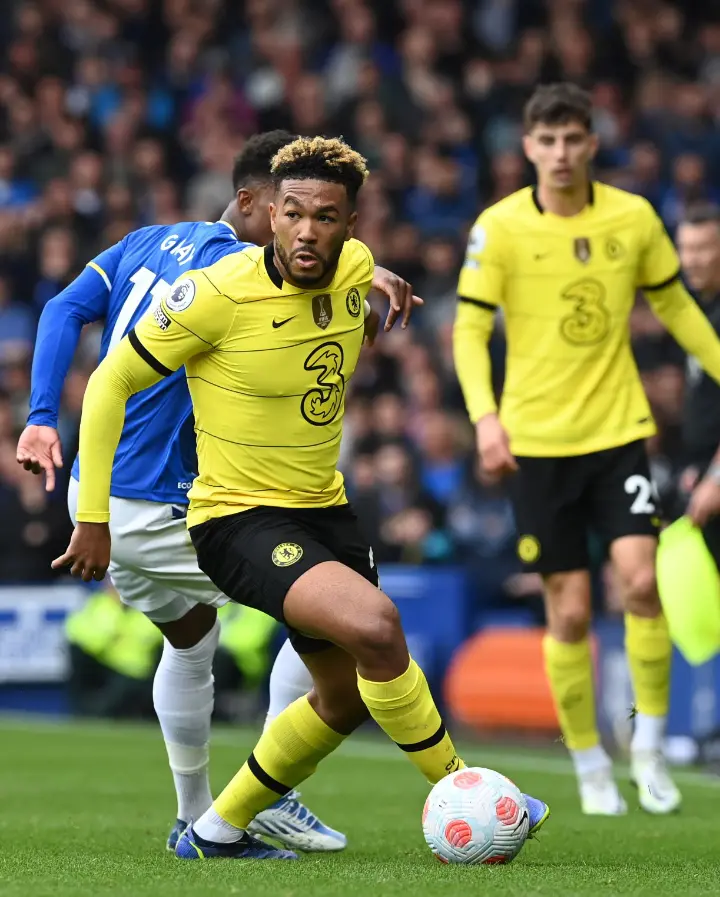 My opinion
Chelsea's dismal performance in the league table has mainly been attributed to the number of injuries within the squad (10).
Premier League Officially Confirm This 3 Big DONE DEALs, Madueke To Chelsea Latest
The players who have been tasked with replacing the injured ones have not been optimal in their work rate and that has greatly disturbed the club's progress under Graham Potter. The Manager has been very critical towards certain aspects of his playing style but is nonetheless working on improving on them.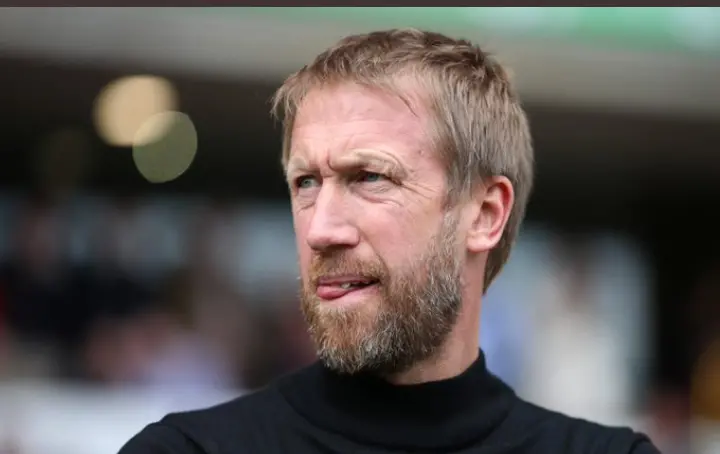 Chelsea's problems cannot all be solved by signing new players. Potter and the players also have to fine tune their chemistry and strengthen their strong points in order to dig themselves out of the position they are currently in. The squad size at Chelsea, I believe, is becoming unnecessarily big with the new signings.