Read Time:
2 Minute, 12 Second
Chelsea are reportedly interested in signing Fulham's U21 sensation Luke Harris in January. Inside sources have revealed that Boehly is already trying to convince the board that moving on Harris would elevate the club's youth level at the club because the teenager has a lot of potential. As a matter of fact, he has been touted as Kai Havertz's successor in the club incase the German decides to leave in the foreseeable future.
Luke Harris broke headlines recently after he launched a quick goal salvo that downed Aston Villa in the U21s league. The 19 year old's hattrick within 6 minutes ensured that his side secured the vital three points from their foes and that launched them to fourth in the league table. In the last window, a number of clubs tried to sign him but Fulham blocked all the proposals since none could guarantee the player a promotion to the senior team in the next two years.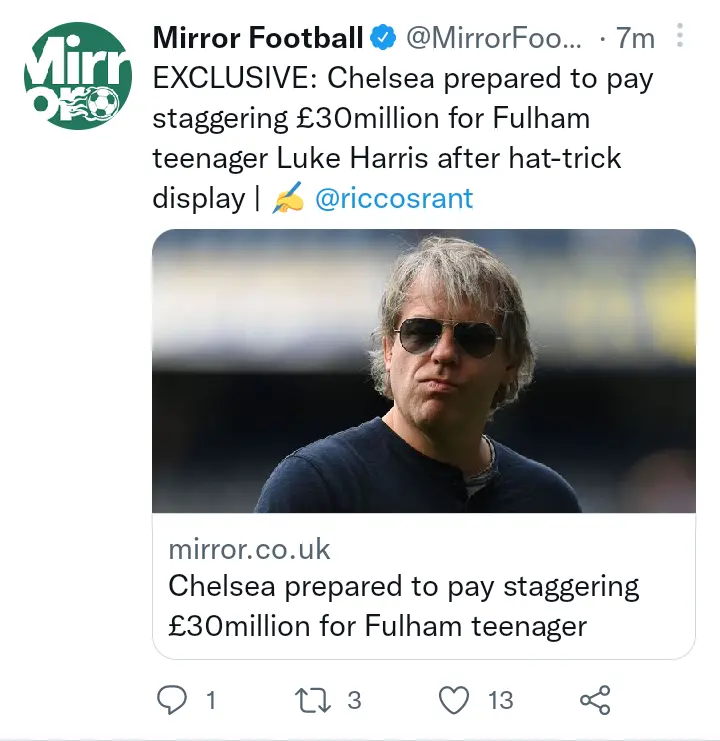 Screenshot: Luke Harris has been heavily targeted by Chelsea in recent months
Graham Potter seems to have been astounded by the young striker as he has deployed a number of scouts to make a report on him. No formal contact has been made with Fulham to avoid unnecessary excitement at these preliminary stages of the move, but if the reports speak highly of the player, then Boehly will follow through with materializing the transfer. The transfer fee is most likely going to be an issue.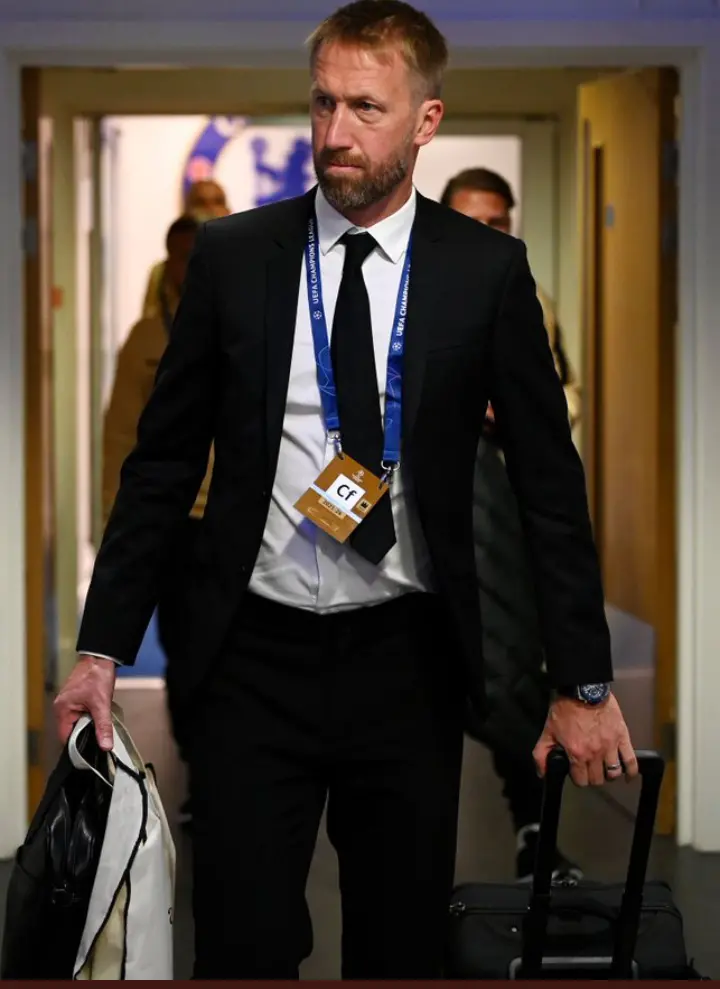 Graham Potter has personally sanctioned scouts to follow Luke Harris' development. (Image: Courtesy of Google)
Kai Havertz is likely to be replaced in the squad…
Luke Harris is however a direct threat to Kai Havertz in the squad. The German striker has been going through a rough patch in recent months that has not only seen him dropped from the starting eleven at Chelsea, but also for the German National team. His lack of goals has been detrimental to the club's progress this year and maybe signing a new squad rival could give him the wake up calm that he so badly needs.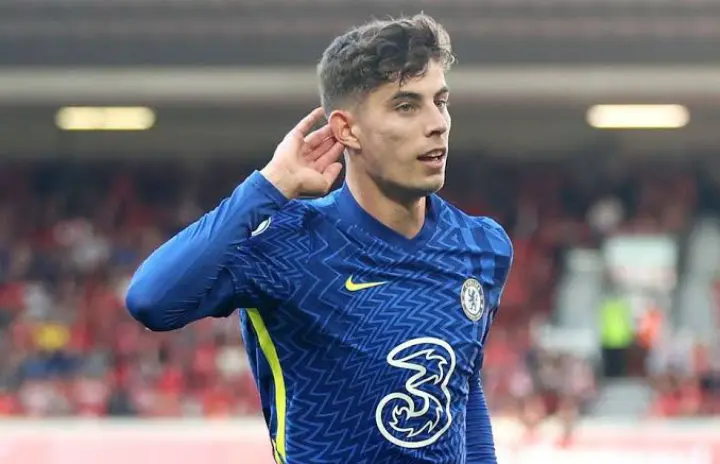 Kai Havertz has been out of his depth this season. (Image: Courtesy of Google)
I agree that Kai Havertz needs a little push to wake him from his performance slumber.
"I will only continue with Chelsea on one condition"- Chelsea goalie wants personal terms be granted
The club has been very patient with his meagre goal output but if bad turns to worse this season, he could easily follow Timo Werner back to the Bundesliga. The pressure on Graham Potter cannot accommodate sporadic and inconsistent performances from players.