Read Time:
1 Minute, 10 Second
Latest Chelsea news today, Chelsea vs Crystal Palace FA Cup Semi-final match yesterday with a 2 goals win against Crystal Palace at Wembley stadium. FA Cup Semi-final Chelsea 2-Crystal Palace 0 FA Cup Semi-final score results.
Anthony Taylor is clearly not Chelsea's fans' favorite. He's the most hated referee among the club fanbase. And it's fair to understand that his rulings have always been controversial against the Blues side.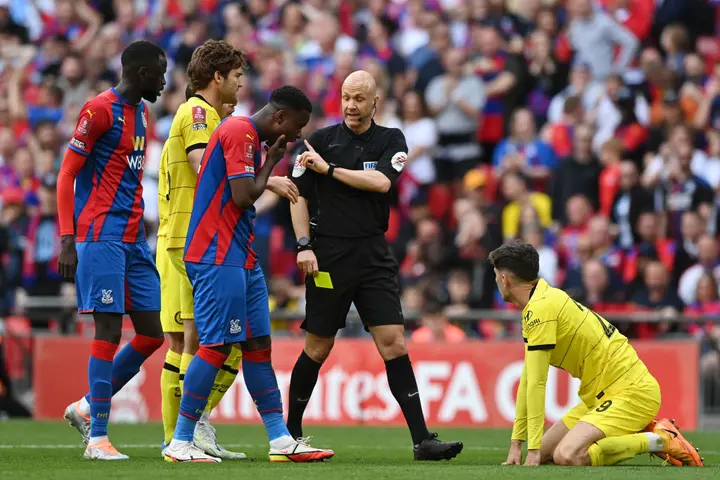 There is one wrong decision Anthony Taylor made in the first half. Kai Havertz was booked a yellow card for diving in the 38th minute. Taylor made a right call there, it wasn't a penalty from Guehi's tackle.
CHE vs CRY: "I apologized to Conor, I knew he was disappointed- Tuchel speaks ahead of Chelsea vs Crystal Palace match
However, there is a contact. Kai didn't go down so fast in a call for a penalty. There is no way that should be a penalty for Chelsea, and Kai doesn't deserve a yellow card in that situation.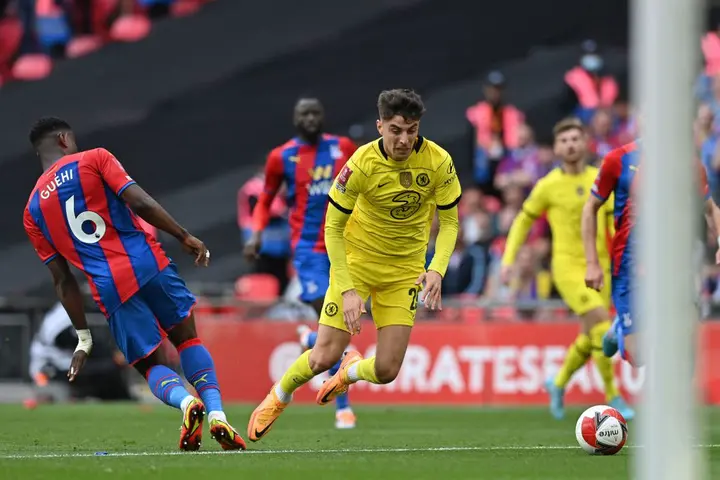 Anthony Taylor just bagged himself another horrible day in the office against Chelsea. The Blues fans can't be moaning about a referee all the time without evidence of his blunders. The petition to stop him from officiating their matches might continue again after today's game.
Thanks to Loftus Cheek's and Mason Mount's goals. Chelsea fans won't be complaining too much about him after today's game.