Read Time:
1 Minute, 12 Second
Latest from Chelsea news today, Tuchel latest news today, Chelsea news now, breaking from Stamford Bridge live update, Chelsea transfer, highlights scores, gossip and rumours news today.
Mendy basically is not in a good form. It's not just about tonight's performance, there have been some indications of the Senegalese not being in a good mental state. He made a horrible mistake against Brentford City by passing the ball to Ivan Toney, everyone overlooked that error.
Mendy has made the same mistake in tonight's game. And this is even more worse because he literally passed the ball to Benzema when his teammates never expected him to lose the ball from that position.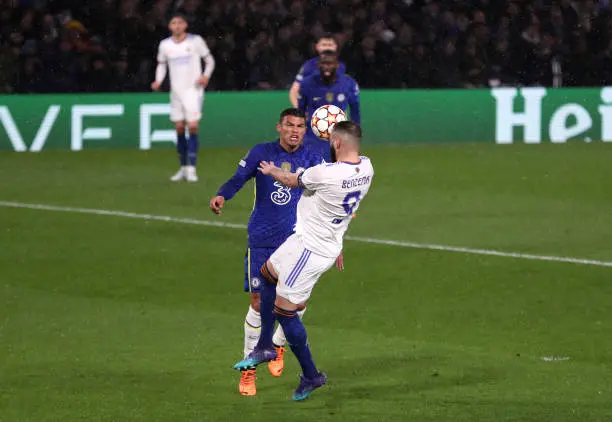 I looked at the two-headed goals from Karim Benzema. Make no mistake, they were good goals from the Frenchman. However, Mendy on a normal day would have tucked one of those balls away. We have seen him do that before at the beginning of the season against Brentford City in the first leg g
Chelsea's Antonio Rudiger explain the difficulty playing alongside Thiago Silva
Tonight's loss can only be annexed to poor defense and Mendy's mistake. Chelsea has now conceded seven goals in their last two games, it's no longer a bad day in office. Changes have to be made to return the balance, Mendy has to be dropped for Kepa. A tough decision Thomas Tuchel has to make for the Senegalese goalkeeper to recover back his form.