Read Time:
1 Minute, 6 Second
Chelsea returned to winning ways at the Stamford Bridge stadium after Christian Pulisic came on from the bench to give the blues a late winner and an important three points at home. This victory helps Thomas Tuchel's side sit comfortably at the 3rd spot in the Premier League table.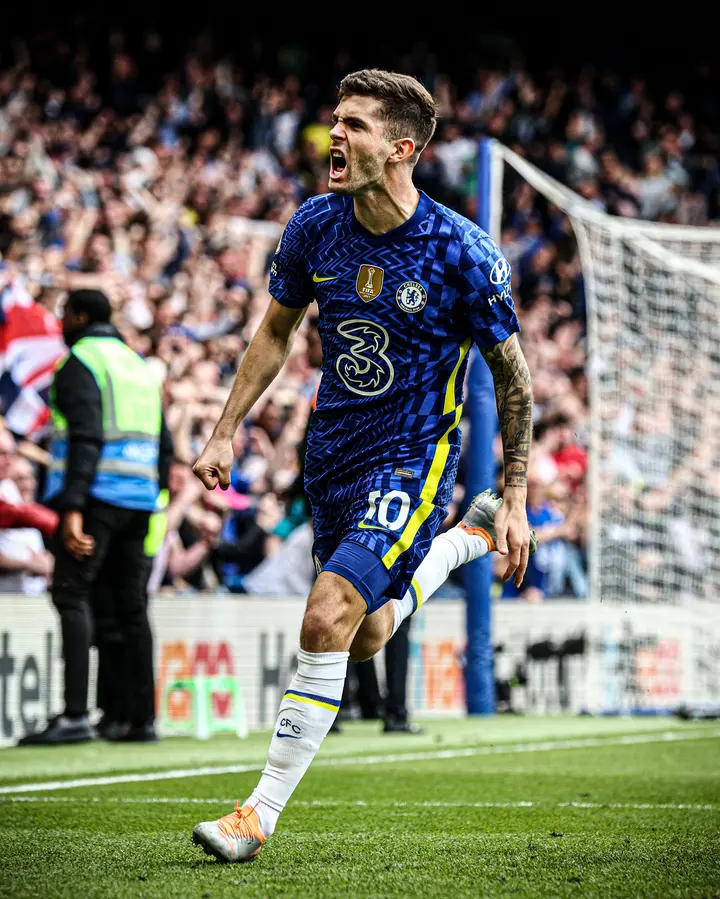 Following today's late victory, there should be much excitement at the Stamford Bridge stadium but it seems Anthony Rudigers news of leaving the club by the end of the season has caused a bit of sadness amongst most Chelsea supporters.
Thomas Tuchel give reasons why Reece James is absent in today's match against West Ham
Rudiger this season and last has been an important asset in Thomas Tuchel's team and Chelsea. The German helped Thomas Tuchel to secure his first-ever Champions League trophy. He was a very essential piece in Chelsea's 3-5-2 tactics. He almost helped Chelsea secure a place in the UCL Semi-Final after his header against Real Madrid gave Chelsea hope and also brought his team back into the game.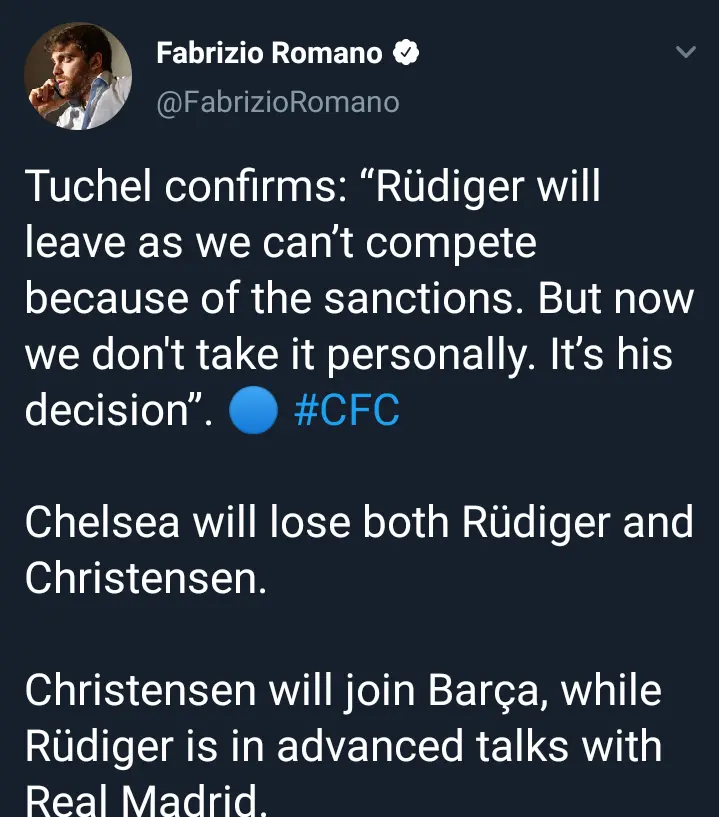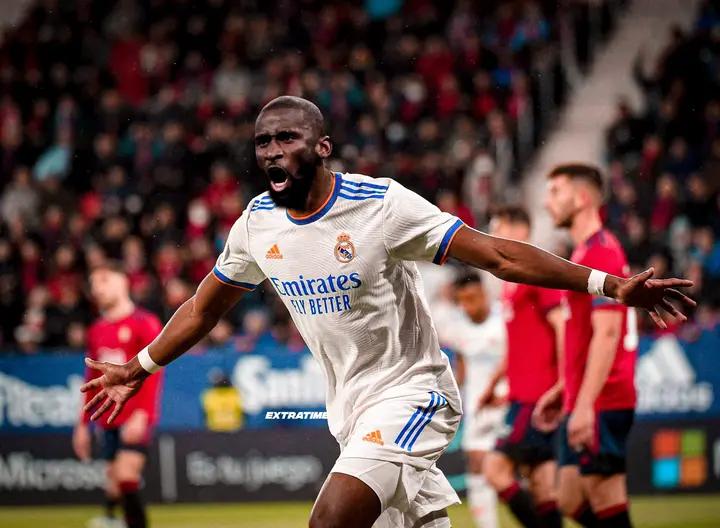 After Today's 1-0 victory, Thomas Tuchel confirmed that Anthony Rudiger will be leaving Stamford Bridge as Chelsea can't compete because of the sanction. And this is bad news for any blue fan because they know how important Rudiger is in the Chelsea team and defense.