Read Time:
1 Minute, 20 Second
Liverpool owners Fenway Sports Group (FSG) have put the Premier League club up for sale.
In a statement sent to the media, FSG has announced that new shareholders are welcome.
FSG have reportedly retained Goldman Sachs and Morgan Stanley to assist with the process of selling the club.
Whilst it is inviting offers, it is unclear the level of interest and whether a deal is likely to be done.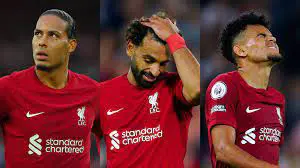 "FSG has frequently received expressions of interest from third parties seeking to become shareholders in Liverpool. FSG has said before that under the right terms and conditions we would consider new shareholders if it was in the best interests of Liverpool as a club.
"FSG remains fully committed to the success of Liverpool, both on and off the pitch," read the statement in part.
The news comes at a time when the club is experiencing a series of poor results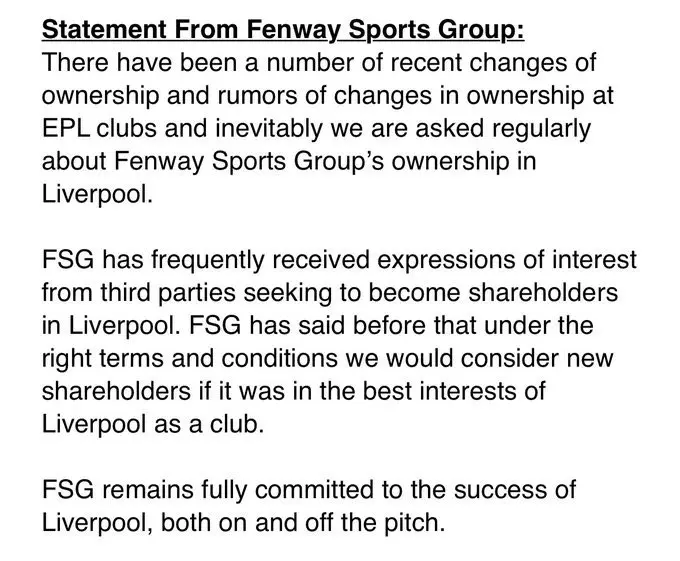 Liverpool has been enduring a poor start to the season, only managing to collect 19 points after 13 matches.
It is not clear whether the club's current lack of consistency in the EPL is one of the reasons why the owners are selling it or not.
NAP 4-LIV 1: Jurgen Klopp when asked if he's afraid been sacked like Thomas Tuchel, his response
It should be noted that FSG took over Liverpool in October 2010, buying the club from controversial American owners George Gillett Jr and Tom Hicks.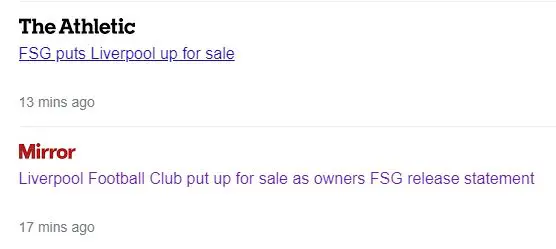 The club has since won one Premier League, 1 Champions League, 1 FA cup, one Carabao Cup, 1 Club World Cup and 1 Community Shield, all under Jurgen Klopp.