Read Time:
1 Minute, 53 Second
ARSENAL vs Aston Villa Lineup: Arsenal vs Aston Villa match live update, breaking news from Emirates stadium live update, Mikel Arteta analysis and strategy on Arsenal vs Aston Villa match most win.
Arsenal's five-game winning streak in the Premier League came to an end Wednesday night at Emirates Stadium, as Liverpool overcame them to reduce the gap on the table. Arsenal's prospects of finishing in the top four are on the point of being snatched away from them.
However, Aston Villa are currently ranked ninth in the premier league and could upset Arsenal at Villa park.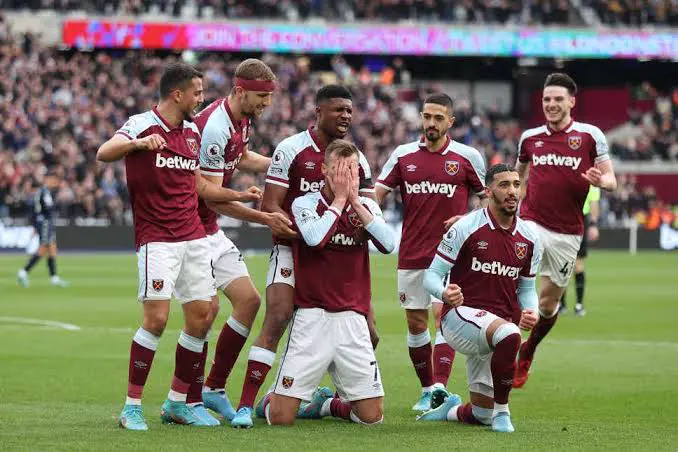 In the last five premier league meetings between both clubs, Aston villa has won three times while Arsenal has two wins. Aston villa's home advantage could help them to secure atleast one point just like Manchester city did with Crystal Palace. The image below depicts how Arsenal could lineup against Aston Villa.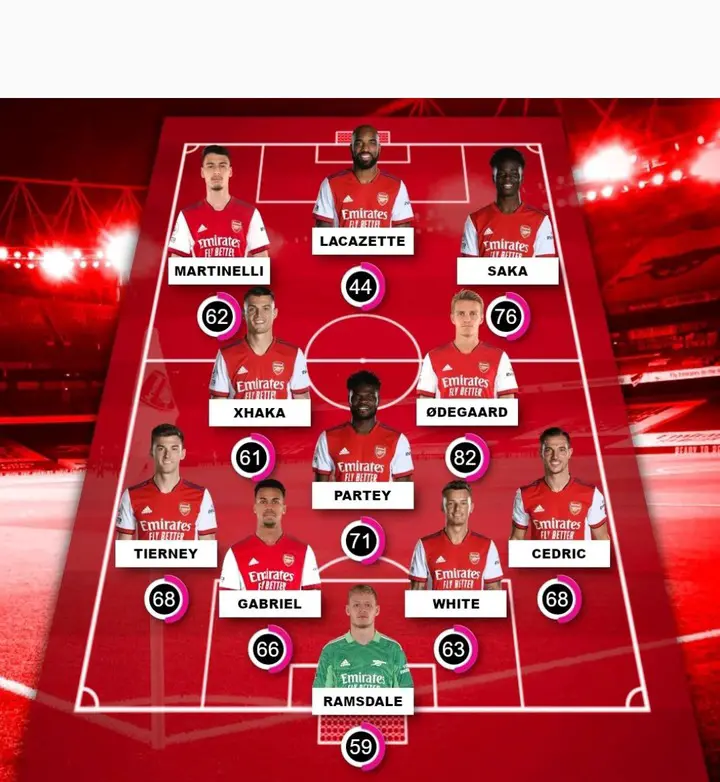 Starting Lineup (4-3-3 formation).
Forwards: Martinelli, Lacazette and Bukayo Saka.
Midfielders: Partey, Xhaka and Martin Odegaard.
Why Arsenal will finish above Chelsea in the EPL this season
Goalkeeper: Ramsdale.
Defenders: Tierney, Ben White, Soares and Magallanes.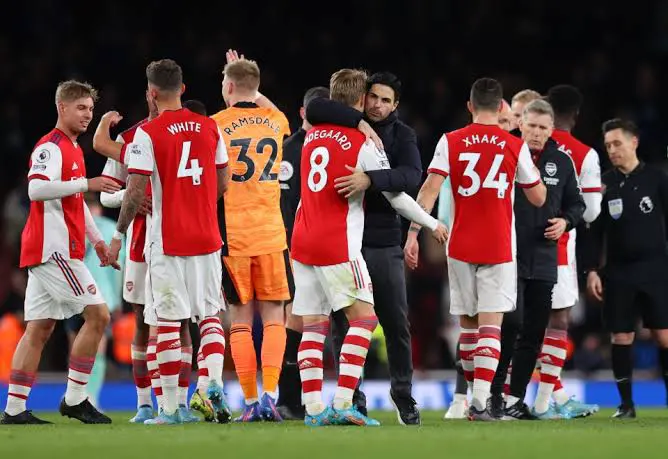 Arsenal will likely mount excessive pressure on Aston Villa at Villa Park. Mikel Arteta will be desperate to win this game and will likely devise a good Counter-attack measures that can help his team penetrate Aston Villa's defensive line. Bukayo Saka has the ability to make an entrance through the Right wing and deliver ball across Aston Villa's goalpost for the Alexandre Lacazette to score. This explains why the most of the Gunner's attack developed from the right rather than the left wing.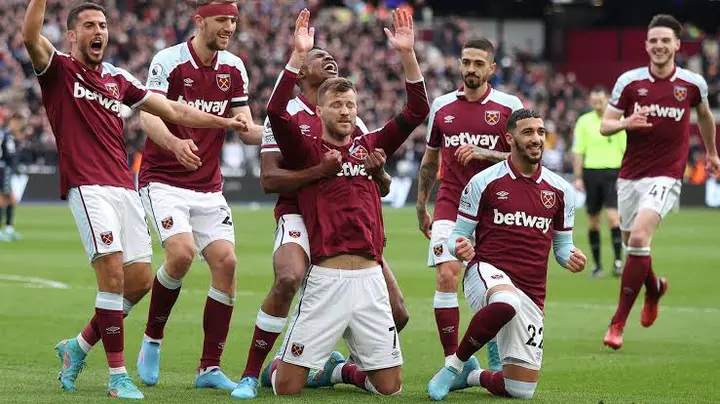 Alexandre Lacazette is one of the most clinical finishers in the premier league. Mikel Arteta will expect him to lead the attacking line alongside Gabriel Martinelli and Saka. However, Martinelli's addition in the attacking lineup will create serious problems for Aston Villa's defense in their final third. Martinelli is a wonderful playmaker who has hindsight for short through balls. His ball delivery will be very dangerous for Aston villa's defenders to deal with.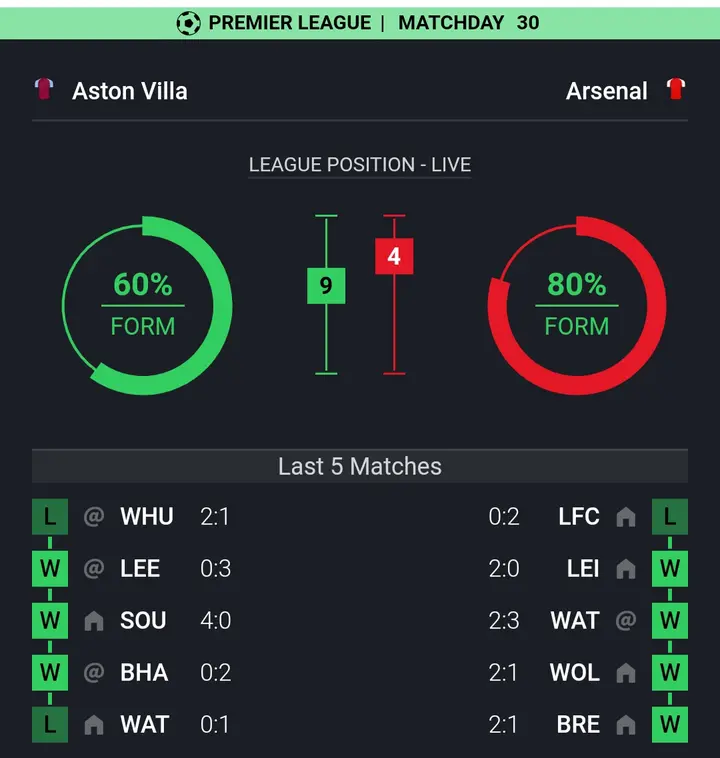 Arsenal's five-game
Such crosses have the potential to result in a goal if Aston Villa's defense are not too quick to eliminate the threat. Can Arsenal beat Aston villa at Villa park?